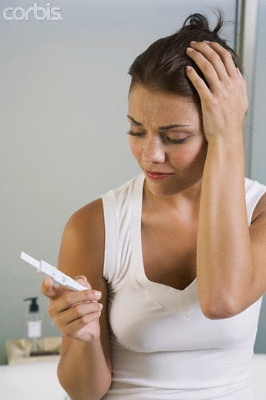 A FALSE POSITIVE:
We can think of a lot of things in our every day lives that can provide for false positives such as:
pregnancy tests
quick screen mammograms
prostate marker screening tests for cancer
PAP smear
BREATH TEST MACHINES!
We are all probably familiar with the idea of a false positive. Technically, Merriam Webster's Medical Dictionary defines it as:

False Positive: Relating to or being an individual or a test result that is erroneously classified in a positive category (as of diagnosis) because of imperfect testing methods or procedures
Absolutely.  Breath Test machines.  Yes, the supposedly fancy scientific government box that produces the magic number that can cause someone from going from a driver to a walker, from a free person to a jail bird, from a respected member of society to an ex-convict.
This can't possibly happen, right?
Oh, but it can and it does happen all across the United States.   A conviction based upon a false positive.
Don't believe me?
We at the McShane Firm, LLC made a video about it.
All you have to do is watch the video below and learn how you can be proven guilty of eating a hoagie.