Every Friday we take a look at some of the most commonly asked questions about Pennsylvania DUI so we can clear up any misconceptions and provide you with the most up-to-date and accurate information about Pennsylvania DUI laws and related topics. Today:
Dear Pennsylvania DUI Lawyer,

Please explain Pennsylvania's Administrative License Suspension Law.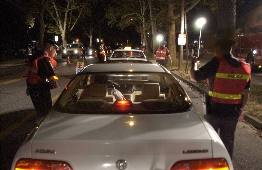 The Pennsylvania Administrative License Suspension Law pertains to those who are not only convicted of a DUI or a license triggering offense, but also charged with refusing to submit to a chemical test (breath or blood) for DUI.  It is the context of the refusal that this post will focus upon while later posts will focus on the others.  Under the circumstances of a refusal, PENNDOT will proceed to attempt to suspend your driving license for at least one year and perhaps up to 18 months depending upon your prior record.  This suspension is separate and apart from your criminal DUI case.  You have 30 days from the mail date on the suspension notice to appeal this suspension. If you do not appeal within this time period or if your appeal is denied, your license will be suspended regardless of the outcome of the separate criminal DUI case.  Under Pennsylvania DUI Law, an acquittal in your criminal DUI case cannot be used to re-open the administrative license suspension case.  You must act quickly!
If you opt for an appeal of the administrative license suspension, your case will be heard at the PENNDOT Statutory License Appeals Hearings heard before a Judge of proper jurisdiction in the Court of Common Pleas.  To preserve your right to drive, you must be successful at both the PENNDOT Statutory License Appeals Hearings and in the criminal DUI case.  This is why I recommend everyone charged with a Pennsylvania DUI Refusal to consult with a qualified DUI Lawyer who can review the issues in your case and chart out a proper defense.  The penalties for  a Pennsylvania DUI Refusal are very serious so please seek out the best legal advice you can find.  If you are in Harrisburg, York or anywhere in central Pennsylvania, please call 1-866-MCSHANE
If you would like to ask a question, please submit it via the contact us link.
comments