Every Friday we will take a look at some of the most commonly asked questions about Pennsylvania DUI so that we can clear up any misconceptions and provide you with the most up-to-date and accurate information. Today:
I was pulled over in Harrisburg and I refused a breath test. I visited an attorney who told that basically my case was hopeless and that I should just plead guilty. I don't want to lose my license. What should I do?
1. The Consequences of a Pennsylvania DUI Refusal
Under Pennsylvania DUI law, a refusal of a breath or chemical test is charged with two offenses. The refusal itself is a civil offense that carries a one year license suspension for a first offense. The criminal charge carries the following penalty range for a first offense:
Prison time: Three days to up to six months
License suspension: One year
Fines: $1000-$5000
DUI School
Not eligible for ARD
As with all DUI cases, if convicted, it will be on your criminal history for background checks and also on your driving record FOR THE REST OF YOUR LIFE. Please see our post The Legal Consequences for a DUI in PA for a more detailed description on Pennsylvania DUI Penalties for different categories and our series Why Fight a DUI in PA for details on many other consequences of a DUI conviction that you may not be aware of.
2. Time is of the Essence in a Refusal
There is a separate set of hearings called the PennDOT License Appeal that safeguards against arbitrary loss of your license. There is, however, a strict time limit to challenge a standalone PennDOT suspension pursuant to a refusal. If it is not appealed within 30 days of the mail date on the notice sent by regular mail to your last registered address, then you are out of luck, even if later on in the criminal matter you are found "not guilty". You cannot use the criminal acquittal to re-open the PennDOT suspension. So it is appeal within those 30 days or risk losing your driving privileges for a year, even if you are exonerated.
3. Don't Plead Guilty
There are several successful strategies to defending DUI refusal cases. A qualified DUI expert can examine the evidence in your case and help chart a course of action. It's not hopeless. Please see my previous post on the advantages of fighting DUI charges and taking them to trial.
Please get a second opinion on this and don't follow that lawyer's advice.
If you would like to ask a question, please submit it via the contact us link.

---
-Justin J. McShane, Esquire, Pennsylvania DUI Attorney
I am the highest rated DUI Attorney in PA as Rated by Avvo.com
You can follow me on Twitter, Facebook or Linkedin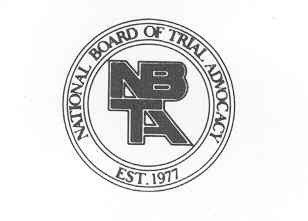 Board Certified Criminal Trial Advocate
By the National Board of Trial Advocacy
A Pennsylvania Supreme Court Approved Agency
comments