Sometimes people read my criticisms of the police in Pennsylvania and conclude that I am against them.  This is not true.  My criticisms stem from my belief that, as stewards of the law, police officers need to be trained extremely well so they can perform their duties properly.  It is actually my dream and fantasy to be out of a job.  This would mean that there would be no drunk driving.  It would also mean that we would have a highly trained police force in PA that arrests more real criminals and eliminates the wrongful arrest of innocent people.  There are no shortcuts to this- only proper training and oversight can eliminate problems like police brutality, abuse of power, corruption, perjury and wrongful arrests.  Here is a summary of a DUI case Attorney Dorward recently represented that involved an enormous mistake by a Pennsylvania police officer that led to the arrest of an innocent and critical ill citizen: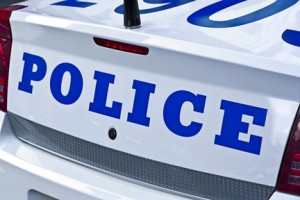 Attorney Dorward represented client WM in a case where his 4 counts of DUI were dismissed. Prior to the hearing he asked the officer for the results from his client's blood test because at the time he filed the initial charges the officer had not received the results. The officer explained he would not be testifying to the results but agreed to show them to him and made copies for him. All the tests came back negative. After receiving those results Attorney Dorward proceeded to a hearing where the officer testified he received a phone call from dispatch indicating erratic driving in the area he was on patrol.
At the time of the police stop, WM was out of his vehicle putting notes in mailboxes he thought he hit. WM's vehicle matched the description of the vehicle given by dispatch. The officer provided testimony that WM did not have his driver's license and could not locate his registration, which the officer picked up right in front of him. Additionally, WM's truck ran over a 3 foot pile of stone in the yard he was in. A portable breath test (PBT) was given with no indication of alcohol. The officer also stated WM was slow and sluggish. WM was placed in the back of the officer's patrol car and became unconscious at one point prior to leaving the scene. The officer contacted the local hospital which in turn sent an ambulance to pick him up. The officer waited on scene for a tow truck to come take WM's vehicle away and then proceeded to the hospital where he told WM he was going to be charged with DUI.
Attorney Dorward based his arguments on the fact that the blood test came back negative and that WM has a disease called cyclic vomiting syndrome which is an extremely painful disease. WM can go through vomiting episodes that last for hours. In the three months prior to this episode, WM had been hospitalized 16 times due to this disease.  Furthermore, in the time period between his arrest and the hearing,  WM had to have one of his legs amputated.
He was fortunate to have a lawyer the caliber of Attorney Dorward at his side to defend his DUI case and rightfully have this case dismissed.  The very unfortunate part in all of this is the fact that someone with such a severe medical condition was being falsely charged with DUI despite the fact that his breath and blood test both showed that there was no alcohol in his system.  No one deserves to go through the stress and humiliation related to a DUI charge and especially not someone who is so severely ill.
comments