Every Friday we will take a look at some of the most commonly asked questions about Pennsylvania DUI so that we can clear up any misconceptions and provide you with the most up-to-date and accurate information. Today:
Why would I want to hire an attorney for a preliminary hearing if all I want to do is go to trial? Why not "waive" it into Court and save the money?
I have written about preliminary hearings in the past. Please see What to Expect if You're Expecting… a DUI: Preliminary Hearings and I am facing DUI charges, should I elect to take a Preliminary Hearing?. In summary, I always advise clients to take the preliminary hearing and urge them to hire the best DUI attorney they can find to represent them at it.
During the preliminary hearing, the Commonwealth of Pennsylvania has to meet the burden of prima facie before a Magisterial District Judge. Basically they have to show that a crime has been committed and that more likely than not the suspect has committed this crime. The Commonwealth of Pennsylvania will also have to present it evidence against you and this gives your lawyer a chance to examine the quality of the evidence against you. Any witnesses the prosecution calls can be cross-examined and "locked" into a testimony and therefore can't change it later on.
A seasoned defense attorney will do their best to challenge the evidence being brought forth. Many times key evidence is later suppressed because of these challenges. If this happens, the charges may be reduced or dismissed altogether. I have benefited by using this professionally aggressive posture at the preliminary hearing by having the Judge rule that there was not enough evidence to prosecute and thus dismissing the case altogether.
In the end, waiving your right to a preliminary hearing and getting nothing in return is really giving the prosecution a free pass and you may lose out on many of the advantages mentioned above.
If you would like to ask a question, please submit it via the contact us link.

---
-Justin J. McShane, Esquire, Pennsylvania DUI Attorney
I am the highest rated DUI Attorney in PA as Rated by Avvo.com
You can follow me on Twitter, Facebook or Linkedin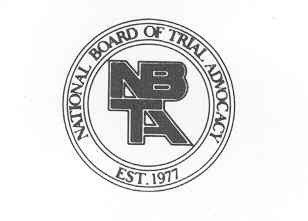 Board Certified Criminal Trial Advocate
By the National Board of Trial Advocacy
A Pennsylvania Supreme Court Approved Agency
comments