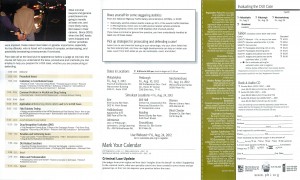 Congratulations to Attorney Shawn Dorward of The McShane Firm for being invited to speak at the Pennsylvania Bar Institute Seminar "Evaluating the DUI Case."  Attorney Dorward's lecture will be the first speech of the seminar. He will present on "Procedural Issues in a DUI Case."
Evaluating the DUI Case will be held at venues, in Philadelphia on Aug. 3, Pittsburgh Aug. 10 and Mechanichsburg on Aug. 24.  Please visit PBI.org for more details.
Being invited to lecture and teach in front of your peers is the strongest endorsement you can receive.  It is a recognition of Attorney Dorward's experience and a testament to his hard work.
To learn more about Attorney Dorward's qualifications, please visit his profile.
comments