As a Harrisburg DUI Lawyer who lectures nationally I get asked a lot of questions. Recently I have been focusing a lot of my instruction, my research and my practice on Driving Under the Influence of Drugs (DUID) cases both in terms of analytical chemistry and the fallacies in the roadside testing regime known as the Drug Recognition Expert (DRE) protocol.
Among my recent posts have been:
The Problem with Drug Recognition Expert and Why it is Designed for Failure which discusses the design flaws of the DRE protocol and the confirmation bias and contextual bias; and
DUI Innocence Project: 93% Wrong-False Use of Roadside Tests Can Lead to False Arrest which examines the Horizontal Gaze Nystagmus Test or HGN test which is so very integral to the Drug Recognition Expert protocol.
Today I keep the focus, but I look towards the Romberg Balance Test which is another component of the Drug Recognition Expert Protocol.
We start with a little etomolgy…
The test was named after the German neurologist Moritz Heinrich Romberg (1795-1873), who also gave his name to Parry-Romberg syndrome and Howship-Romberg sign.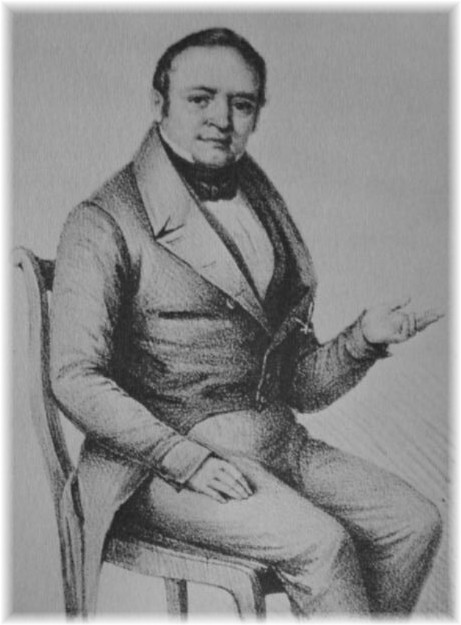 (This charming fellow is Moritz Heinrich Romberg)
Romberg's test originally was a neurological test that is used to assess the dorsal columns of the spinal cord, which are essential for joint position sense (proprioception) and vibration sense.
A positive Romberg test suggests that ataxia is sensory in nature, i.e. depending on loss of proprioception. Proprioception is the sense of the relative position of neighbouring parts of the body. A negative Romberg test suggests that ataxia is cerebellar in nature, i.e. depending on localized cerebellar dysfunction instead.
Like many tests used at roadside, the designed and intended use of a legitimate and useful clinical screening test has been literally bastardized and hijacked by police to now be used as a supposed indicator for possible alcohol or drug impaired driving. When used to test impaired driving, the test is performed with the subject estimating seconds (30) seconds in the subject's head with the subject's head tilted back and eyes closed. the officer looks for non-standardized clues such as swaying. This is used to gauge the subject's internal clock and is supposed to be an indicator of stimulant or depressant usage as measured by a fast internal clock (meaning the subject got to thirty seconds in their head in under 25 seconds) and a slow internal clock (meaning the subject got to thirty seconds in their head in under 25 seconds) respectively.
However, the Romberg test has never been validated scientifically for this intended its use in roadside testing for impairment. This much the National Highway Safety Administration recognizes in its own literature. There is no peer-reviewed research that exists on this usage of the Romberg Balance Test for impaired driving determinations.
The purpose of Romberg's test in the clinical world is radically different.

(Video of a proper clinical administration of the Romberg Test)
According to Katz and Harris, 2008 "Lumbar Spinal Stenosis", New England J of Medicine, 358: 818-325.
Romberg's test is not a test of cerebellar function, as it is commonly misconstrued. Patients with cerebellar ataxia will, generally, be unable to balance even with the eyes open; therefore, the test cannot proceed beyond the first step and no patient with cerebellar ataxia can correctly be described as Romberg's positive. Rather, Romberg's test is a test of the proprioception receptors and pathways function. A positive Romberg's test has been shown to be 90% sensitive for spinal stenosis.
Say what?
OK translated for the rest of us.
Cerebellar ataxia dysfunction-The term cerebellar ataxia is employed to indicate ataxia (ataxia means gross lack of coordination of muscle movements) due to dysfunction of the cerebellum.
Two basic causes (simplified for our purposes):
Endogenous meaning caused within the system (i.e., there is something physiologically wrong with the person). This causes a variety of elementary neurological deficits, such as antagonist hypotonia, asynergy, dysmetria, dyschronometria, and dysdiadochokinesia. How and where these abnormalities manifest depend on which cerebellar structures are lesioned, and whether the lesion is bilateral or unilateral.
Exogenous meaning outside of the system caused. Exogenous substances that cause ataxia mainly do so because they have a depressant effect on central nervous system function. The most common example is ethanol, which is capable of causing reversible cerebellar and vestibular ataxia. Other examples include various prescription drugs (e.g. most antiepileptic drugs have cerebellar ataxia as a possible adverse effect), marijuana ingestion and various other recreational drugs (e.g. ketamine, PCP or dextromethorphan, all of which are NMDA receptor antagonists that produce a dissociative state at high doses).
There is a lot more to it, but bottom line basically, Romberg's specific test was not designed to test cerebellar function whether it be endogenous or exogenous, but rather as a screening test for the proprioception receptors and pathways functioning. It is used in part to rule in or rule out neurological damage that is localized in the cerebellum. There has been no substantial and rigorous testing of the Romberg test for the purpose of roadside DUID testing.
Bottom line:
Way to go, Officer when I failed the Romberg test all you proved was that I may have neurological damage, not that I am impaired.
Source material:
Khasnis A, Gokula RM (April 1, 2003). "Romberg's test". Journal of Postgraduate Medicine 49 (2): 169–72. PMID 12867698. .
Bridge, Carl J. (1972). Alcoholism and Driving. Charles C Thomas. ISBN 0-398-02243-7.
Lee CT (September 1998). "Sharpening the Sharpened Romberg". SPUMS Journal 28 (3): 125–32. PMID 11542272. .


---
-Justin J. McShane, Esquire, Pennsylvania DUI Attorney
I am the highest rated DUI Attorney in PA as Rated by Avvo.com
You can follow me on Twitter, Facebook or Linkedin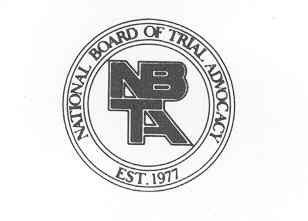 Board Certified Criminal Trial Advocate
By the National Board of Trial Advocacy
A Pennsylvania Supreme Court Approved Agency