In this series we will examine the steps and stages you can expect to face if you are charged with a DUI in the Commonwealth of Pennsylvania.  Very often for someone charged with a DUI, it is their first encounter with the criminal justice system in PA.  In this series we hope to alleviate some of the misconceptions and provide you with valuable information on what to expect if you or a loved one is charged with a DUI.
So, let me guess, it is either 3 am in the morning and you have just been released from booking or it is the next morning or afternoon and all that is on your mind is what is going to happen next.  So you go to Google and you find this blog and hopefully this post.
Timeframe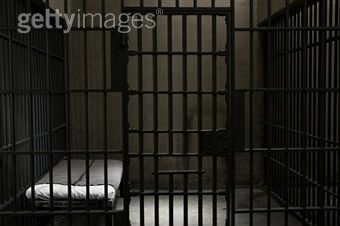 There is no universal or typical timeframe that the typical DUI case develops within.  There is a two (2) year statute of limitations for a DUI.  This means from the date of the alleged DUI, the police can wait up to two (2) years to file the charges against you.  Sometimes police are quick to file.  Sometimes they take longer.  Whereas breath test results are instantaneous in terms of the results, blood tests are not.  Oftentimes, when blood is drawn it will take longer for the arresting officer to get the results and hence the filing of charges can be delayed.  Don't delay in contacting an attorney because over time memories fade and facts become hazier over time.  Details are lost.  Details win cases.  If you were taken for a blood or breath test, you are going to be charged.  All of the well-wishing in the world will not stop it.  You cannot afford to ignore it.  It will not go away without getting the best attorney.
The Mail
Unfortunately, the very first time you will learn about the filing of the DUI charges will be in the mail.  The charges and the charging documents (called a criminal complaint) will come by way of first class mail, but also by way of certified mail.  If you do not collect the certified mail, then it will be returned to the Magisterial District Judge (MDJ) as unclaimed.  The MDJ will think that they cannot find you.  As such, whether or not it is true that they cannot find you, they will issue a warrant for your arrest.  If you work and cannot make it to the post office during the hours they are open, when you retain us, we can monitor the court filings for you and claim it on your behalf so you do not have to worry about missing it in the mail.
The paperwork
The paperwork will likely be about 4 pages in length.  Three of those pages will have specifics in terms of the charges against you.  The last page will be the police narrative of the basics of what they say happened.  This is called the Affidavit of Probable Cause.  I guarantee you when you read it, you will be mad , upset and frustrated.  This is due to the fact that it will not contain a truthful and wholly accurate account of the situation.  It will contain untruths, lies and downright dirty lies.  I do not know why but over the last several years we have seen a revisionist method of report writing where only cherry-picked facts taken out of context or exaggerated to a ridiculous degree are recorded in these Affidavits.
In summary, there is a lot to think about when dealing with a DUI.  I recommend reading the post from two series we put together.  If you want to know about the penalties and costs of a DUI conviction then please read Why Fight a DUI in PA.  For information on how to choose the right DUI Lawyer for your case please read How to Find a DUI Lawyer in PA