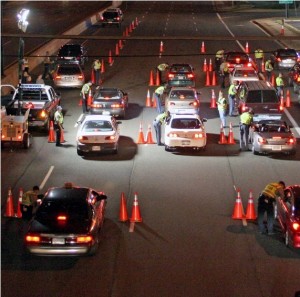 Thanksgiving is the most traveled holiday weekend of the year. Out on the roads you can be sure to be greeted by DUI checkpoints.  According to a person in the know, there will be a "historic" number of DUI checkpoints this weekend.
For example, the Lehigh Valley DUI/Highway Safety Taskforce has announced sobriety checkpoints and roving DUI patrols from Nov. 23 through Nov. 30.  You can expect DUI patrols and checkpoints in every county in PA.
Also, PennDOT in partnership with Pennsylvania State Police and the Pennsylvania Liquor Control Board have announced a 'Click It or Ticket' seat belt enforcement campaign that will run parallel to the DUI checkpoints.
At The McShane Firm, we encourage everyone to make responsible decisions. Drivers should know what they will encounter on the road and should also know their rights. For more information, please read the article: what to do when you're pulled over for a DUI in PA.
If you are arrested for a DUI, please call 1-866-MCSHANE right away.  We will be available on this number 24/7 over the holiday weekend to provide you with the best legal advice.