There are close to 50,000 attorneys in Pennsylvania. Out of that, there are tens of thousands who advertise themselves as PA DUI Attorneys.  So with so many choices, how can the average citizen, who has no formal legal background, choose the right attorney for their PA DUI case?
Should you choose the one with the fanciest ad or the flashiest website? NO!  Under PA DUI law in there are very severe penalties if you are convicted. You could face jail time, fines and suspension of your driving license. Don't take a chance with a mediocre lawyer. You need the best. You need an attorney with the knowledge, experience and dedication to fight your DUI case and protect your rights.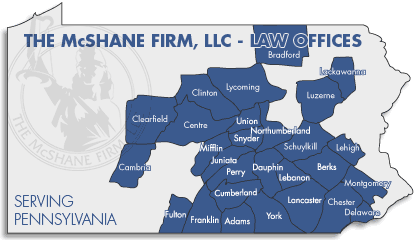 Knowledge About Pennsylvania DUI
DUI is a highly technical and specialized field of law. The evidence is normally test results form blood or breath tests both of which are very inaccurate and can be challenged with knowledge of the science and chemistry involved. DUI  laws are also very complex and there are many legal issues that need to be examined and challenged. Knowledge is the key to winning DUI cases and there is no attorney in PA that can match the knowledge and experience of Attorney Justin McShane.
Attorney McShane is the only lawyer in Pennsylvania who is Board Certified in DUI Defense as recognized by the American Bar Association (ABA)
Attorney McShane is Board certified as a criminal trial advocate by the National Board of Trial Advocacy.
He is Board certified in Field Sobriety Assessment.
He is part of the team of experienced DUI attorneys who authored the amicus brief in the case of Bullcoming v. New Mexico with the Supreme Court of the United States.
Attorney McShane serves as the Pennsylvania State Delegate to the National College for DUI Defense (NCDD)
He is renowned writer of legal publications and has authored over a dozen works on advanced DUI topics including DUI science, Pennsylvania DUI laws and on breath testing equipment.
A highly regarded authority in DUI science who has lectured at over two dozen advanced DUI seminars attended by judges, DUI lawyers, scientists, prosecutors, policy makers, and law students in 16 states. He has twice presented scholarly papers on the analytical chemistry in DUI cases in front of the American Chemical Society (ACS), an organization of scientists not lawyers. He has presented before the American Academy of Forensic Sciences (AAFS) at their national meeting.
A respected authority in gas chromatography (GC) (the highly complex method used in DUI blood testing) and has lectured many times on the various issues involved in GC while most DUI lawyers in PA have never even seen as GC in person.
Trained on the curriculum of the National Highway Traffic Safety Administration (NHSTA) as a Standardized Field Sobriety Test Practitioner, Standardized Field Sobriety Test instructor, Drugs that Impair Driving, Drug Recognition Expert (DRE) and Advanced Roadside Impaired Driving Enforcement (ARIDE) (he is the very first criminal defense and DUI attorney in the nation to be trained in this certification).
In short, Attorney McShane is most knowledgeable DUI attorney in PA and is the one many DUI lawyers across the country turn to when they need help.
Experience Fighting DUI Cases in PA
Attorney McShane and his team of DUI lawyers are some of the very few lawyers who actually fight DUI cases all the way to trial. They are known across Pennsylvania as being the most aggressive defenders for their clients' rights. When most lawyers shy away and look for the easy way out, the McShane Firm and its attorneys search for ways to attack the State's case and challenge their evidence. Not only has Attorney McShane fought DUI cases in courtrooms across PA, he has appealed and won cases before the Superior Court, Commonwealth Court, and Supreme Court of Pennsylvania. In fact, The McShane firm has a dedicated appellate team which has been successful in overturning numerous Pennsylvania DUI convictions.
Dedication to be the best DUI Attorney in PA
The PA DUI Attorneys at The McShane Firm pride themselves on being prepared. They spend long hours in the office preparing cases and examining every detail that may be used to defend their clients. They don't take shortcuts by pleading guilty. They are dedicated to fighting and committed to offering the best defense for your DUI case.
The choice is clear. You have The McShane firm and then you have the rest of the lot.
If you want to protect yourself and your future against the harsh penalties of a Pennsylvania DUI conviction then call 1-866-MCSHANE for a free detailed consultation with one of the top DUI attorneys in PA.
The PA DUI Attorneys at The McShane Firm have served the following Pennsylvania communities: Adams, Cumberland, Dauphin, Snyder, Juniata, Perry, Union, Lebanon, Lancaster, York, Franklin, Fulton, Northumberland, Mifflin, Berks, Centre, Clinton, Lycoming, Bradford, Schuylkill, Potter, Bradford, Tioga, Lehigh, Huntington, Blair, Bedford, Columbia, Sullivan, Clearfield, Cambria, Somerset, Elk, Cameron, McKean, Montour, Chester, Montgomery and Delaware.
For Additional Free Information: