DUI is not a minor criminal offense.  The Commonwealth of Pennsylvania has attached very heavy penalties to DUI charges which means even a first offense can lead to jail time, hefty fines and a lengthy license suspension.  On top of all of that, your insurance premiums will increase and you may lose out on job opportunities because of a DUI conviction.  In a tough economy and competitive job market, many people have been "blacklisted" and ultimately ignored because of a recent DUI conviction-even if it is the only blemish on their criminal record.  Losing out on a good job is a tragedy with  immeasurable damages.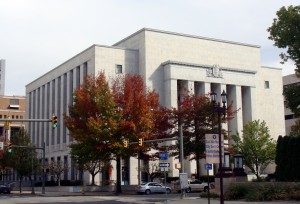 With the stakes so high, you need an the right DUI attorney to handle your case.  You need an attorney with the experience and guts to fight.  Many well known DUI lawyers in Pennsylvania have been practicing for 10, 15, 20 years and have not taken a single DUI case to trial.  That is a clerk, a paper pusher… not a real DUI attorney.
A real DUI attorney has the guts to fight out your case all the way to trial and all the way to "not guilty."  To be a true DUI trial lawyer, one must have specialized  training in the science involved in DUI cases and specialized knowledge in trial skills to know how to effectively translate the science to the jury so they are empowered to understand it.  One must also have excellent trial skills and have a proven track record of taking cases to trial and winning them in front of a judge and jury.
If you want to find out if a lawyer is a true DUI specialist, ask them one question, "How often do you take DUI cases to a full blown trial?"  You will be surprised at some of the answers you get.
At The McShane Firm, our highly experienced DUI attorneys regularly take cases to trial because we see this as one of the best ways to protect the rights of our clients.  If you want to fight your Pennsylvania DUI charges, please call 1-866-MCSHANE.