One of the reasons I argue against stiffer penalties for DUI is because the technology and testing being used is very inaccurate and there is a high risk that these stiffer penalties will be applied to innocent people.  In one case, a Minnesota man tested positive for alcohol and was sent to jail because this was a violation of his parole terms.  The fact of the matter is he did not drink and the positive test was the result of his use of an alcohol-based hand-sanitizer.  His charges were dismissed in court and now he is suing the laboratory that makes the tests.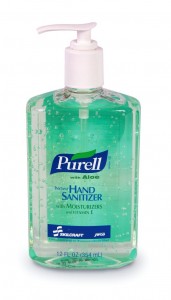 Man sues lab over accuracy of alcohol test

Jailed on alleged probation violation, he claims false positive

When convicted drunken driver John Gerard Miller flunked a court-ordered test that showed he'd been drinking while on probation, he swore he hadn't touched a drop.

Given a record littered with arrests and convictions for driving while impaired, there was little reason to believe him. Probation officers tossed him in jail to wait for a probation revocation hearing.

But when that hearing came, an attorney for Miller showed that June's positive test results probably resulted from Miller's use of alcohol-based hand sanitizer — and the company marketing the tests to law enforcement knew such products could skew the outcome but did nothing about it. In November, a judge in Minnesota's Polk County ruled there was no convincing evidence Miller had violated his probation and ordered him released.

Miller, 46, of East Grand Forks, Minn., is now suing the company that makes the test, Redwood Toxicology Laboratory. He claims the exams, referred to as EtG/EtS, often are skewed by outside substances but that the company never says that when it markets the tests to probation departments and law enforcement.
Under certain circumstances, sadly, such as the case with this fellow, you can be accused of drinking simply by using hand-sanitizer.  This is really something we should all think about, especially if you are one of those who believe "If you get charged with a DUI you must have been drinking."  With the increasing penalties for DUI all over the country, even a first arrest at a low rate can have grave consequences.  This is especially traumatic fro those who are convicted because of the use of common legal substances which are interpreted as alcohol by these faulty DUI tests.  Some of the items that produce false positives might surprise you.
The doctor, Gregory Skipper, said studies have shown a person's exposure to a variety of everyday items, including hand sanitizers, mouthwash, sauerkraut and even bananas, can produce the same test results as drinking booze.
Add to this list cough medication, white bread, antacids, exposure to paint thinner and even being a diabetic and you will quickly realize that common citizens are arrested everyday and charged with Pennsylvania DUI.  This is also one of the main reasons you should consult with an expert PA DUI attorney if you are charged with a DUI violation.
For a free detailed consultation please call 1-866-MCSHANE.