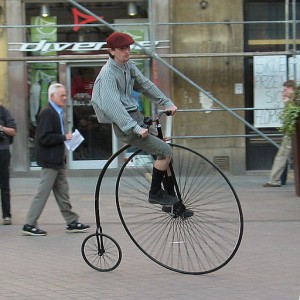 Sane and rational people associate DUI as driving a motor vehicle under the influence of drugs or alcohol or a combination of the two.  However,  police in Pennsylvania every once in a while come up with new ways to challenge rational thought.
WILLIAMSPORT — A Harrisburg man has been found guilty of riding a bicycle while under the influence of drugs, criminal trespass, resisting arrest and public drunkenness.
I am afraid to even imagine what they will come up with next.