Recently, a woman in Canada was freed from prison after serving 13 years after being wrongfully convicted of killing her two year old son.  From the Innocence Blog: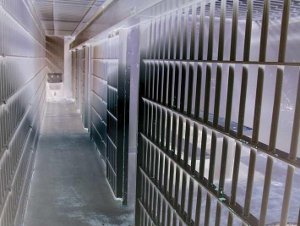 Canadian Woman Finally Cleared After 13 Years in Prison

Posted: June 7, 2011 5:49 pm

Tammy Marquardt walked out of an Ontario courtroom fully free for the first time since 1995. Before she was cleared, however, a Superior Court judge offered her an apology.

"I appreciate that my words today may seem inadequate," Justice Michael Brown told Marquardt after the Crown withdrew the murder charge that had accused her of killing her two-year-old son.

"But I offer to you, Ms. Marquardt, my deepest expression of regret for all you gave endured as a result of the miscarriage of justice in this case. Nothing I can say to you today will repair the damage that has been caused to you."

Marquardt, 38, told reporters outside the courtroom that her "nightmare is finally over." She served 13 years in prison before being released on parole two years ago. She was cleared with the help of the Association in Defense of the Wrongly Convicted, a Toronto based organization and a member of the Innocence Network.

AIDWYC has represented several people who were wrongfully convicted based on false testimony from a former medical examiner, Charles Smith, whose work has been discredited in recent years. Smith testified that Marquardt's son had been strangled or suffocated when evidence instead showed that he died of an epileptic seizure.
It is always a bittersweet moment when I hear about stories like these. While I am happy that this ordeal is over for Ms. Marquardt, I can't help but feel angry thinking about her losing 13 years of her life because someone who was supposed to help uphold justice lied. She has lost 13 years from her family and friends, 13 years from her career, 13 years of technological and social advancements. No amount of money can possibly compensate her pain and suffering.
What is worse is that she is not the only one. She is just one of the latest of a long list of people who were wrongly convicted. The sheer fact that she received such a long sentencing in the first place, as odd as it sounds, was likely her saving grace. You see the Innocence Project and other like organizations will not consider the case of someone who has received a relatively short sentence such as that of a typical DUI offender. However, the problem is that there are a lot more folks who are accused of a DUI or similar crime everyday in the United States than any other crime. What do you think the chances are of wrongful convictions there? Quite high, I would suggest. So as we sit and ponder this latest victory of the Innocence Project, let's also pause to think about those who are in fact innocent but because of the length of their sentence or the fact that "it's only a misdemeanor" will not get attention.
How Can These Wrongful Convictions be Avoided?
First, we need to look at the cause of this conviction. In this particular case medical examiner named Charles Smith (who was featured over on our sister blog "The Truth About Forensic Science" testified that Marquardt's son had been strangled or suffocated when evidence instead showed that he died of an epileptic seizure.  As I have pointed out in the past there are numerous problems with forensics labs including bad practices and lying.  Mishandled evidence, incorrect procedures and inaccurate testimony are common problems in criminal cases whether they be homicide cases or DUI.  In DUI cases, the problem is more rampant because in most cases the main piece of evidence is the toxicology report.  You can protect yourself by choosing a lawyer  who is an expert in forensic science and can challenge junk science in court.
This is why it is so important for you to choose the right lawyer to fight your case.  If you are facing a DUI in Pennsylvania, you can rest assured that the PA DUI Attorneys of The McShane Firm will challenge the scientific evidence in your case and protect your rights.