Recently there has been a lot of new about bath salts and reports linking them to various horrific crimes.: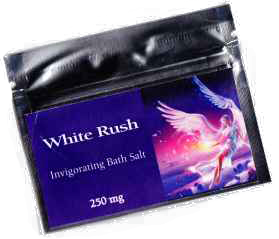 From a legal standpoint, there is a concern about how these attacks are being reported by the police.  It seems that police are blaming these attacks on bath salts before getting the results of toxicology tests.  This is problematic because assumptions like this often times mask the root of the problem.  For example, a person involved in an absurd attack may have been affected by certain prescription medications, may suffer from a stress or anxiety disorder or may have significant mental health issues.
You may have noticed that every so often a "rash of crimes linked to X drug" are reported in the media.  Whether it's LSD, ecstasy, meth or in this case bath salts, police officials seem to jump on the bandwagon and blame any similar case on the popular drug without any scientific evidence.
This can also cause complications when charging a crime.  The charges for using bath salts differ greatly from illegal drugs for instance.
Linking a crime to any drug or substance without proper forensic examination is irresponsible.  It taints the jury pool, adds extra charges, and makes it harder to reach the truth.