After the whole NSA uproar you would think that lawmakers would tread softly when it comes to creating databases about law abiding citizens.  Well think again.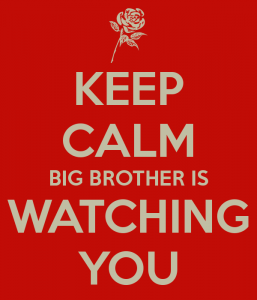 Recently, the Pennsylvania House of Representatives passed a bill that would create a statewide database to monitor the prescription drugs common citizens are using.  They claim that this database will be used by doctors and pharmacists only in order to check whether a patient has multiple prescriptions for "controlled substances," which in and of itself is an ambiguous term.  Controlled substances include some cough syrups, pain killers and other medication commonly used by law abiding citizens as well as other drugs that are legitimately used for various issues will be monitored. Law enforcement will have access in order to try to determine and prevent "pill mill" doctors who in their non-clinical opinion "over prescribe" these drugs.
Creating these databases to "save ourselves from ourselves" is dangerous.  It is an invasion of our privacy.  It will lead to the government interfering in our lives.  I predict it won't be long before law enforcement starts using this to investigate people for DUID cases involving drugs and other crimes.
In fact, the Montgomery County District Attorney Risa Vetri Ferman said about this law, "There are many strategies we use in law enforcement to combat this modern plague, but none are as effective as a confidential statewide drug monitoring system would be."
The government needs to stay out of our medicine cabinets.
Welcome to Police State Pennsylvania.