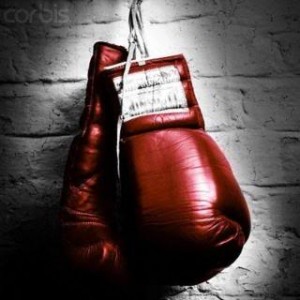 Every DUI case is different, and yours is no exception. We urge you to review the information in this article and contact a qualified DUI attorney to go over your case details.  You can all 1-866-MCSHANE any time, day or night, to discuss your case.
You Can Fight a DUI and Win
If you've been arrested for DUI, you may think there's nothing you can do to remedy the situation. You likely think that this will change everything. You know what? You are right. This is going to be a life changing event. It is going to be a life shaping event. The question is by how much.
Maybe you've even been told that your only option is to pray that you wind up with a lenient judge who might take pity on you and let you off with the lightest possible punishment. But there is an alternative to simply waiting for doom. You can fight a DUI – and you could win.
Look at it this way: 100% of people who plead guilty to DUI are found guilty of DUI. That means that if you plead guilty, you will be punished, and will automatically subject yourself to the potentially life-changing consequences that come with a DUI conviction.
You will be fined hundreds or even thousands of dollars.
Your insurance rates will more than likely go up.
You may lose your driving privileges.
You may even face time in prison.
Even worse, your DUI conviction will become a part of your permanent record.
That means your employer, your next-door neighbor, the bank that carries your mortgage and other people – even complete strangers – can all find out about it, if you are convicted. And so can any future employers, landlords or banks you may need to deal with, even 10 or 20 or 30 years from now or more.  In a competitive job market, many employers may choose to "overlook" your application due to this black spot.
You can be denied life insurance, if you are convicted. Other insurance or liability overage premiums can go up or you can be denied coverage, if you are convicted. You can be passed over for a promotion or for your dream job, if you are convicted.
On the other hand, if you fight a DUI, you allow for the possibility that you will not be convicted. You give yourself a chance to see your life return to normal, with no fines, no jail time and nothing on your permanent record. And even if you can't get your case dismissed, you also open up the possibility of the charges against you being reduced.
It's important to remember that an accusation of DUI is not the same thing as being convicted of DUI. In order to get from point A (accusation) to point B (conviction), the state must first prove its case against you. And while every DUI case is different, your DUI case is definitely different. DUI cases can be won. However, it is almost impossible to win a DUI case without the help of an aggressive and highly experienced DUI attorney.
DUI is not an area of the law where you even want to attempt to fight on your own. However, working with a lawyer who really understands the ins and outs of DUI law here in Pennsylvania and someone who knows DUI science offers you your best chance of avoiding a DUI conviction, not to mention the consequences that come with it. The key is making sure that attorney is both experienced enough to understand every nuance of the DUI laws and is also aggressive enough to fight and fight hard to win.
If you were seriously ill and your life was at stake, you would want the best, most experienced, most educated doctor on your side to help you fight your disease. You wouldn't want to trust your health to anything less than an expert.
Well, if you've been accused of DUI, your freedom, your finances, and yes, even your future life is at stake. When you add up the fines, insurance rate hikes and other penalties you will face if you're convicted, the cost of a DUI attorney is well worth the investment.
So why fight a DUI?
Because you can – and because you could win.