If you are charged with a crime in Pennsylvania, there is a possibility that your children could be placed in the care of another person or family member, or in the custody of child protective services (Children and Youth Services). This would typically only happen if there is evidence that your children are at risk of harm or neglect while in your care.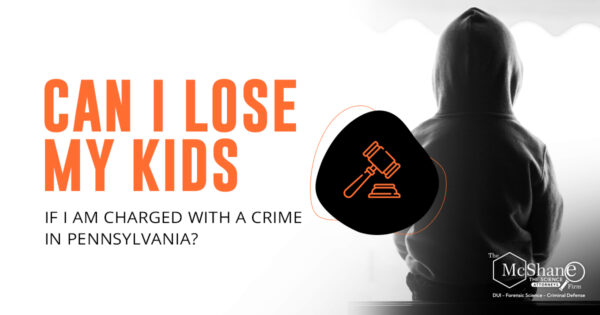 The court will take into account various factors when determining the best interests of the children, such as the safety and well-being of the children, the severity of the charges against you, and the availability of other suitable caretakers for the children.
It is important to note that the standard for removal of children from the home is "clear and convincing evidence" which is a higher standard than the "beyond a reasonable doubt" standard for criminal conviction.
It is highly recommended that you consult with a lawyer if you are facing criminal charges and have children, as they may be able to help you understand your rights and the potential consequences of a conviction on your family.