Whether you will be able to work at a school after being charged with a crime will depend on the nature of the charges and the outcome of the criminal case.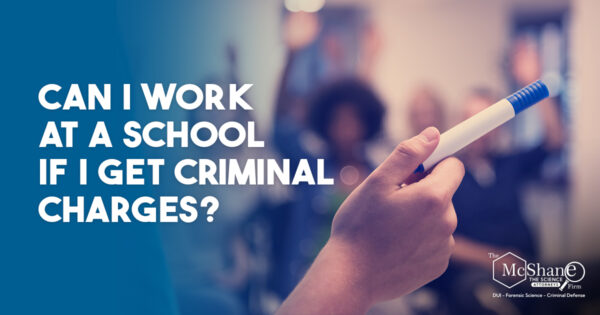 In general, most schools will conduct a background check on potential employees and even those who work at the school but are not directly employed by the school such as construction workers, which will include a check for criminal records. If the charges against you are serious and you are convicted, it is likely that the school will not hire you or you will not be able to access the school or school grounds, as they have a responsibility to ensure the safety and well-being of the students.
However, if the charges against you are less serious or if you are able to resolve the charges without a conviction, you may still be able to work at a school. Some schools may be willing to consider your application on a case-by-case basis and take into account the circumstances surrounding the charges, your qualifications, and your references.
It's worth noting that different states and even different schools within a state may have different policies on hiring employees with criminal records.
It is highly recommended to seek legal advice and understand the implications of your criminal charges before applying for a job at a school, in order to be prepared to answer any questions or concerns that may arise during the hiring process.