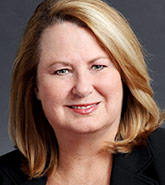 The CPPA (Central Pennsylvania Paralegal Association) recently re-elected Cathi Leigh McAdams as President, and elected Amanda Jones as Vice President.  Both of these extraordinary women have been working for The McShane Firm for a number of years.
This is a testament to the hard work and dedication both of them put in on a daily basis.
The mission of the CPPA is:
To promote, protect and advance the paralegal profession and its interests through fostering creative expansion of paralegal roles, at all times operating within the
boundaries of the profession; to offer continuing education to paralegals; and to encourage communication between individual paralegals and paralegal associations regarding developments in the profession.
The McShane Firm congratulates Cathi Leigh McAdams and Amanda Jones on a job well done and on making The McShane Firm the premier DUI and criminal defense firm in Pennsylvania!