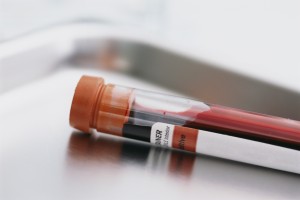 In my years as a PA DUI Attorney, I have learned that the ability to challenge DUI blood evidence is a vital skill that can help win many cases.  This is because there is a common myth that DUI blood testing is accurate and precise.  Prosecutors treat it as if it is the "Holy Grail of DUI evidence" the venerable results of which cannot be challenged.  I have personally encountered prosecutors who challenged me by saying, "It's a blood test.  How can you possibly question the results?" only to watch as their case was dismissed or the Jury or Judge returned a not guilty.
In truth, DUI blood tests can be challenged successfully. We do it here at the McShane Firm every day. A well-educated and gutsy professional DUI lawyer should have in depth knowledge of the procedures used in DUI blood tests, the potential sources of error, understand how to cross-examine the analysts who performed the test, and be able to relate it to a judge or a jury in a way that makes sense to them, and is immediately actionable.  As part of PA DUI Attorney Challenge, we have put together a series of posts devoted to DUI blood testing for the benefit of the citizen accused of a DUI.  We hope that this information will help you  by clarifying some common misconceptions and arming you with knowledge which can be vital to your case.  Knowing the basics about DUI blood testing will also help you to determine which DUI lawyer is best for you.
If you are looking for a Pennsylvania DUI lawyer who is experienced in DUI blood testing, please call 1-866-MCSHANE for a free consultation.