The Intoxilyzer 5000 is one of the most commonly used breath machines in the United States. It is used for DUI testing in Pennsylvania as well as all over the country and, in a nutshell, it's a piece of crap.  It is not accurate and not even specific to alcohol.  In fact, a group of defense in Minnesota are challenging the use of the Intoxilyzer 5000 in court.  I wholeheartedly support this huge effort. I am proud to say that I am an out-of-state member of the Minnesota Society of Criminal Justice Intoxilyzer 5000 Source Code Coalition.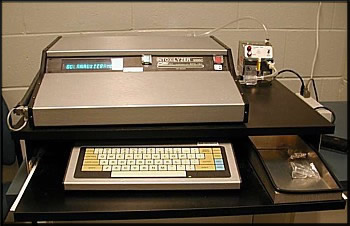 Here are some of the reasons why they are fighting the use of this machine in DUI cases (from Attorney Chuck Ramsay's Blog Post):
1)    The Intoxilyzer does not, to a reasonable degree of scientific certainty,   accurately report alcohol concentrations. For example, an Intoxilyzer  test result of .08 does not actually mean, and cannot be used to show, an alcohol concentration of .08.

2)    Numerous scientific safeguards that are supposed to ensure that Intoxilyzer results are valid and reliable simply don't work. This includes some shocking revelations, including the fact that the Intoxilyzer just flat out cannot properly measure breath volume, despite claims to the contrary. The Intoxilyzer also reports the presence of alcohol when a totally "clean" air sample is provided. Basic safeguards, like the ability to detect interfering substances (non-alcohol substances that show up as alcohol), the ability to detect radio frequency interference, and various "self-tests" all fail to work as advertised.

3)    Essential components of the Intoxilyzer can be disabled without sending up any red flags. This includes heating elements and interfering substances detectors that are essential to providing consistent, reliable results.

4)    The "slope detector" is shaping up to be about as faulty as we expected. Many people are being charged with "test refusal" because source code errors are reporting otherwise valid samples as "deficient."

Numerous other flaws have been exposed, all leading towards the final question: Can we trust this machine to ensure that our roads remain safe, or is it little more than a "random number generator" that is sending innocent people to jail?
The crux of the matter is that the Intoxylizer 5000 is not accurate and it's results cannot be considered to be scientifically valid or forensically useful. All of the PA DUI Attorneys at The McShane Firm have gone through rigorous training about this machine and these scientific issues and have the knowledge and experience to challenge its results in court.