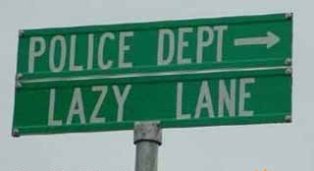 Not every police officer lies. Not every police officer colors the truth. Not every police officer embellishes. But there are enough. If there is one that is too many.
Let's face it police officers are human. They are motivated like we all are. To not lose, to win. To do the job efficiently and some get lazy if not properly challenged.
Consider the two most recent controversies.
In his blog post titled "DUI Defense Attorney exposes outrageous memo telling San Diego California DUI prosecution blood draw witnesses how to testify!!" Rick Muller writes of a controversial memo that he uncovered wherein the police are actually coached in writing how to testify in blood cases.
He writes:

In a case San Diego California Drunk Driving Attorney Rick Mueller did, he obtained an amazing internal San Diego California DUI memorandum from a San Diego California DUI blood drawer.

These are the exposed instructions in that SDPD memorandum and potentially given by the San Diego California Police Department to their blood-drawing/laboratory technicians testifying in a San Diego California DUI trial:

"COURT TESTIMONY

You will be asked your name.

You do not have to remember drawing [blood from] the particular defendant. Just say you draw many patients each day you work and it is impossible to remember each one.

You may be asked how you draw the blood. It is the standard procedure you follow for ALL blood draws, EXCEPT that you use a NON-ALCOHOLIC antiseptic wipe (Benzalkolium) to cleanse the phlebotomy site. You ALWAYS follow the same procedure for every blood draw. The blood is drawn into grey top tubes provided by the San Diego Police Department. The tubes contain an anticoagulent (Potassium Oxylate) and a preservative (Sodium Fluoride). You check the tube for the presence of a loose, slightly pink powder before you use it. After you fill the tube with blood, you invert the tube 10 times to mix the blood with the anticoagulent/preservative. You will always mix any tube with an anticoagulent 10 times (you count the inversions). The important things to remember is that you always follow the same procedure, so even though you don't remember this particular individual, you know that you drew the person following our standard procedure.

The suspect is identified by the police officer and, when possible, you check the ID or ask the suspect their name. The police officer completes the label with the suspect's name, DOB, etc. You put your name, date, draw time, and place on the label and place the label on the grey top tube. You then place the grey top tube in the plastic chain-of-custody tube, put the cap on it, and seal it with the sealing tape provided by the SDPD. You then hand it to the officer and he takes charge of it.

"H:\My Documents\San Diego Police Dept\Forensic Staff\Court Testimony.doc"

These instructions on what to say in a San Diego California DUI trial are given to law enforcement witnesses testifying under oath in a San Diego California county court of law and at the San Diego California Department of Motor Vehicles.

San Diego California DUI blood or San Diego California DUI laboratory technicians are essentially told how to testify and what to say, not as to what they actually did -and not what they know – in an actual San Diego California DUI / drunk driving case.
This is simply outrageous. The memo basically says ignore your oath to tell the truth, here is what you are to say regardless of what you actually remember or what you actually did.
But is this isolated to California?
No. Consider this from "1,200 DWI convictions in Texas to be set aside".
More than 1,200 driving while intoxicated convictions in Harris County are invalid after a contractor was convicted of faking inspections of alcohol breath testing devices, prosecutors said.

Deetrice Wallace, a Department of Public Safety contractor, told investigators that she had falsified inspections records for the South Houston and Clute police department intoxilyzers.

Buess said Wallace manipulated the machines instead of changing the reference sample every month, and pocketed $146,000.

From 2002 until she was arrested in October 2008, Wallace handled DPS instruments that were used to determine alcohol concentration in DWI cases for at least seven police departments, including League City, Friendswood, Webster, Seabrook, Galveston, Clute and South Houston.

Buess said Wallace signed off on about 4,000 test slips. Of those, some did not result in convictions and others were not in Harris County. Buess did not know how other counties would address the problem. The prosecutor was not optimistic about seeking 1,200 convictions again because the office will not have test results, and other evidence has been destroyed, including videotapes.

DPS officials invalidated all breath tests recorded by intoxilyzers under Wallace's supervision because they could not pinpoint the date when her unethical behavior began.

Once contacted, the attorney of record will contact the defendant and determine if they want to try the case again. If the defendant wants a new trial, the district attorney's office will agree to it.

The case will then start over in the court where the conviction was obtained.

Buess said some defendants who were convicted of two DWIs and a felony DWI may get a clean slate after the dust clears. She said one defendant who will be able to get a new trial was sentenced to 60 years in prison for a felony DWI.

"It's just a massive problem that is not going to go away," Buess said. "It's a huge mess."
Could this be happening with DUIs in Harrisburg, Carlisle, Lebanon, York, Mechanicsburg, Camp Hill, Hershey, Jonestown, Chambersburg or in other places in Pennsylvania?
Is there anyone, besides me, who is bothered by the fact that every single police report recounts "an odor of alcohol, bloodshot, glassy eyes and slurred speech"? It is all garbage.
There is only one way to expose it. Continue to challenge the prosecution's case. Demand there be verified and actual proof based on truth.
As long as there are human beings, there will be temptation to cut corners, to do things wrong, and even to outright falsify. We will stand in opposition to this. Will you?