If you have been charged with a DUI, you are probably losing sleep over what is going to happen next. In this six-part blog series, "Driving Through the DUI Process," we will present a step-by-step explanation of the typical DUI court proceedings in Pennsylvania. Having an experienced DUI attorney by your side early in the process can make all the difference in world.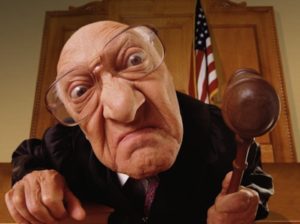 Step 2. The Preliminary Arraignment
Unless you are from another state or other charges such as felony fleeing or attempting to elude have been added to your DUI charge, the preliminary arraignment is typically held at the same time as your preliminary hearing. During this hearing, you have the right to have the judge will read out the charges against you and ask if you have an attorney or need one appointed to you.
Although it might be tempting to "just get it over with" and plead guilty, only in very uncommon circumstances will you be permitted to do so. If you show up to your preliminary hearing/preliminary arraignment without a lawyer, a lot of DAs and judges will put a lot of pressure on you to waive the charges into court. That is a very, very bad idea. It is better in the long run  to fight. Why not try to prevent having a criminal conviction on your record? And if you plead guilty, you will be facing possible jail time, hefty fines and loss of driving privileges. If you hire a skilled defense lawyer to fight your drunk-driving charges, the outcome may be totally different.
Here at the arraignment, the judge will decide whether to set your bail amount and bail conditions. The judge may agree to release you on your own recognizance without requiring additional bail or may require you to post monetary bail. If monetary bail is required and you are not ready, what are you going to do? If you cannot post, you go straight to jail. The MDJ can set conditions such as no alcohol or unlawful drugs. Or in the case of York or Lancaster county the MDJ can set bail for the very expensive SCRAm device or similar devices. We can try to get that condition removed.
Pleading guilty early on is usually not a good strategy.  Early on in the process the defense doesn't have a lot of leverage.  Once the process starts going and the prosecution sees that you have a skilled defense attorney who is going to make it tough for them, there is more pressure on them to offer a better plea deal.
By now, if you have not hired an experienced DUI Defense lawyer, then it's still not too late. Get the Science Attorneys at The McShane Firm fighting for you early in the process. Call 1-866-MCSHANE now!