Welcome to part 4 of this six-part blog series, "Driving Through the DUI Process," where we explain the Pennsylvania court process for DUI charges.  Today we will explore the discovery phase.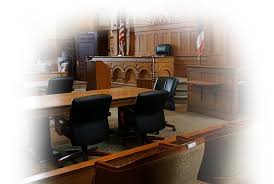 Step 4. The Discovery Phase
Ironically, the name may depict a scene of a bunch lawyers and judges peering into some mystical crystal ball that holds your fate. Far from it. Let me explain what all this means.
During the Discovery Phase, the court will turn over copies of their evidence against you to your attorney. This evidence can be anything from the following:
Blood test results for blood alcohol content
Breathalyzer test results
Dash cameras
Photographs
Statements from witnesses
Police Officer statements/report
If you have an experienced DUI attorney on your side during this phase, you increase your chances of uncovering a reason to have your case dismissed. Your attorney will analyze this evidence to construct the best possible defense for you or possibly negotiate a plea agreement or maybe even getting your case dismissed.
The Science Attorneys at The McShane Firm know the inherent inaccuracies of these chemical tests. They are not foolproof. We have argued in court against faulty Breathalyzer machines and bad labs or bad lab technicians—and won. Let us examine your case and tell you about possible outcomes. The initial consultation is Free. So why take a chance?