The day you have been waiting for — the Trial. Understanding the Pennsylvania DUI court procedures can be complex, but with the right attorney, it can be managed to give you a better outcome. In this 6-part big series, we have outlined the legal process. Of course, having an experienced DUI attorney will not only expedite the process, but allow you, the accused, a better chance of a fair and comprehensive trial.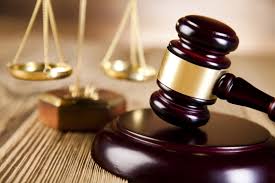 Step 6. The Trial
If your case is not dismissed and you do not negotiate a plea to a lesser charge, you move into the final phase, which is the Trial. The state will present its case against you. Your lawyer will present your side. A typical DUI trial will proceed as follows:
Jury selection (all first offenses and certain second offenses do not qualify for a jury trial)
Opening statements by your attorney and the prosecutor, mentioning the evidence each intends to present
Testimony from police officers and witnesses
Cross-examination of the witnesses by your attorney
Motions from your attorney after the prosecution has presented its case, sometimes asking the judge to dismiss the case for lack of evidence
Any evidence or expert witnesses that you want to present
Closing arguments from both lawyers summing up the evidence and explaining how the law applies
Judge instructs the jury on the law the jury must apply
Jury deliberation
Jury verdict
Sentencing (only if found guilty). This includes fines, jail time, driver's license suspension, community service, installation of ignition interlock and alcohol rehabilitation
The Science Attorneys at The McShane Firm frequently use expert witness testimony at trial, usually a toxicologist who can sometimes discredit the blood, breath, or urine test or bolster one or more other elements of the defense.
The experienced DUI lawyers of The McShane Firm are fierce litigators, with no fear of the courtroom. We pledge to fight aggressively for your case, your rights, and your freedom. Contact us for your free initial consultation.