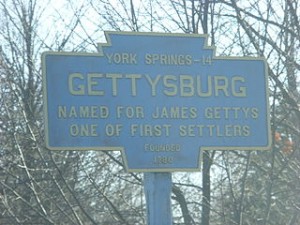 Motorcycle enthusiasts from all over will be flocking to Gettysburg for the 13th Annual Gettysburg Bike Week.  Police are planning to target the event with a DUI checkpoint:
Sobriety checkpoint planned for Gettysburg Bike Week

A sobriety checkpoint is slated for Bike Week in Gettysburg, according to the Center for Traffic Safety.

The checkpoint will be held sometime between 6 p.m. Wednesday and 6 p.m. Friday, the news release states.
As always, The McShane Firm encourages you to make safe and responsible decisions.  Before you go out, please remember to read our blog post:
If you need to talk to an attorney, please call 1-866-MCSHANE.  Our lines are open 24/7.