DUI checkpoints and roving patrols have been announced for the following areas in Montgomery County: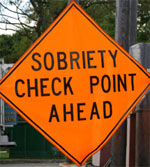 Upper Dublin
Abington
Cheltenham
Lower Moreland
Upper Moreland
Whitemarsh
Source: http://lansdale.patch.com/groups/police-and-fire/p/dui-checkpoints-planned-through-july-4-weekend
As always, The McShane Firm encourages you to make safe and responsible decisions.  Before you go out, please remember to read our blog post:
If you need to talk to an attorney, please call 1-866-MCSHANE.  Our lines are open 24/7.