I just came back from a conference, specifically the NCDD Winter Session, where the nation's best and brightest DUI Lawyers assembled. At these conferences, people learn as much if not more outside of the formal structured learning sessions as perhaps they do in them.
After one of the sessions, at dinner, several of us were lamenting on the changing face of DUI trial advocacy in that the prosecution is getting away with arguments both in pre-trial matters and in front of Judges and Juries that even five (5) years ago, they would have never gotten away with at all.
It comes in various forms:
"Judge, the defense attorney hasn't shown us how the breath test was wrong."
"Ladies and Gentlemen of the Jury, if he wasn't drunk all he had to do was give us his blood, but Noooooooo. He refused. It's called consciousness of guilt."
"Judge, before you even think about giving them the discovery for the blood test result, they have to show that there was something wrong with the result."
"Judge, the defense is going on a fishing expedition when they are requesting the source code of the breath test device be revealed because they haven't proven that there was anything wrong with the machine."
In a phrase, we speak of the concept of "burden shifting".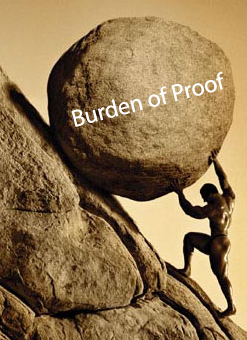 (Pictured above: The DUI defense attorney as the modern day version of Sisyphus)
It is the constant cross of advocates who litigate on behalf of the citizen among us who has been accused of a crime to have to deal with these and other types of similar arguments.
It seems that my colleagues and I are being forced to a negative presentation logic error proof.

I always thought maybe foolishly that the government had to prove its evidence. (Well, in fact it is that the Government does–I am just being facetious). The Government makes an assertion, it is not given the benefit of faith. Faith does not belong in a courtroom. Science, facts, and truth does. In a word: proof.
The negative presentation error and logic proof fallacy is now better known as the X-files problem. Remember the X files TV show?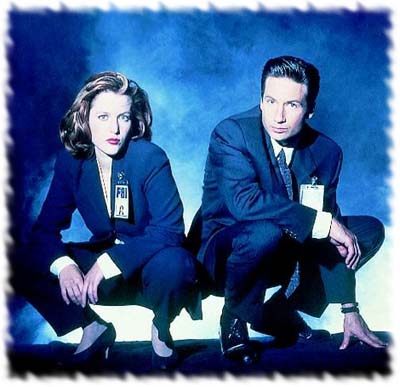 Scully says: "Your sister was abducted by aliens? Mulder, that's ridiculous!"
Mulder says: "Well, until you can prove it didn't happen, you'll just have to accept it as true."
In claiming that his sister was abducted by aliens, Mulder carries a much greater burden of proof, because we normally consider alien-abduction stories as not proven; as a result, it is up to Mulder to produce proof of his claim. But in the dialogue above, he shifts that burden to Scully, creating the fallacious impression that, if Scully can't prove it false, Mulder's alien-abduction story must be true. On the contrary, since Mulder is making a claim, it is up to him to support it.

The logical fallacy occurs whenever someone shifts the burden of proof to avoid the difficulty of substantiating a claim which would be very difficult to support.

Suggesting that the defendant must prove the inaccuracy of the machine or any of the above examples is exactly this type of negative presentation logic error proof. The government cannot prove its assertions, but it tries to play a form a inappropriate Three Card Monte in doing this. We must remain vigilant to spot these arguments and reject them.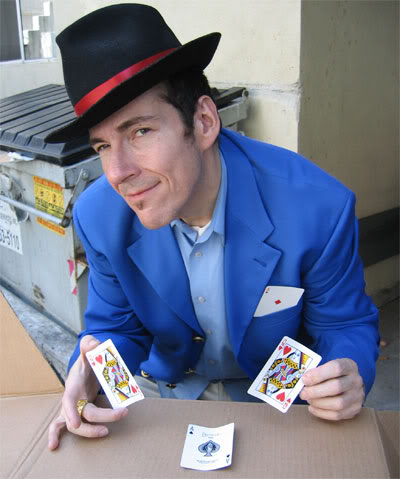 ---
-Justin J. McShane, Esquire, Pennsylvania DUI Attorney
I am the highest rated DUI Attorney in PA as Rated by Avvo.com
You can follow me on Twitter, Facebook or Linkedin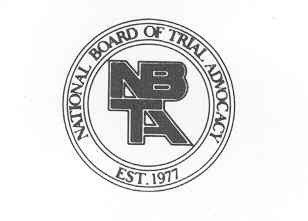 Board Certified Criminal Trial Advocate
By the National Board of Trial Advocacy
A Pennsylvania Supreme Court Approved Agency