It seems that about once a year in the Harrisburg area someone gets arrested for a DUI while either riding a horse or while attempting to drive a horse and buggy.
We had our latest one and it hit the national media. The national media was all over it, of course…
Pa. police arrest Amish man in buggy for DUI

(AP)

LANCASTER, Pa. — Police in central Pennsylvania arrested an Amish man on drunk driving charges over the weekend after he was found asleep in his moving buggy. Police said a 22-year-old man was slumped over and asleep in a slow-moving buggy on Sunday night.

An off-duty officer from nearby reported seeing the horse pulling the buggy at a walking pace as it straddled the center line.

Police said a breathalyzer test snowed the man's blood-alcohol content was 0.18, more than twice the 0.08 legal limit for drivers.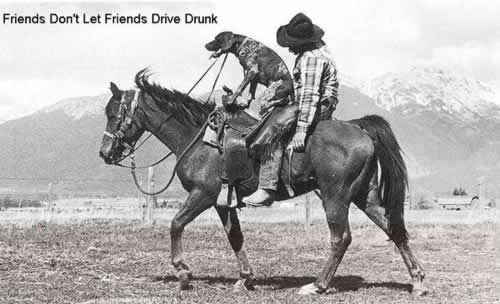 As funny and as quaint as this story may seem, it involves a real life human being who probably does not have access to the internet to learn that this type of arrest is in fact probably illegal and improper under prevailing Pennsylvania case law.
The law is settled and has been so since 2004 by the Pennsylvania Supreme Court in Commonwealth v. Noel that arresting a horse bound rider pursuant to 75 PS 3103 and subjecting him or her to the provisions of the Vehicle Code and specifically DUI is impermissible as the authorizing statute (law) (75 PS 3103) was found to be unconstitutionally vague.

---
-Justin J. McShane, Esquire,
Pennsylvania DUI Attorney
I am the highest rated DUI Attorney in PA as Rated by Avvo.com
You can follow me on Twitter , Facebook or Linkedin.