Several weeks ago, I blogged on the Drug Recognition Expert (DRE) protocol and specifically the Finger-to-Nose Test and the Romberg Balance Test and I half jokingly wrote the following:
In that post I concluded that
Like many tests used at roadside [or in the DRE protocol], the designed and intended use of a legitimate and useful clinical screening test has been literally bastardized and hijacked by police to now be used as a supposed indicator for possible alcohol or drug impaired driving.
Well, it is sad but true, neurological events can be misinterpreted by under-educated police officers as being impairment leading them to falsely arrest people for DUI. Stroke and neurological episodes can look like impairment or being drunk.
Consider this sad story:
Man wrongly handcuffed for DUI suspicion while having stroke
By Bryon Saxton (Standard-Examiner Davis Bureau)
LAYTON — An Ogden man suspected of driving while intoxicated, handcuffed and put in the back of a patrol car while in the process of suffering a stroke, wants the Davis County Sheriff's Office to better train deputy paramedics to recognize stroke symptoms.

"I think they just need to know better, how to treat people when they have a medical condition," said 46-year-old Mark Wager. "The first thing they think is that they are intoxicated."

Wager, a Hill Air Force Base employee who filed a written complaint to the Davis County Commission, said he is not seeking monetary damages from the county or to have the deputy involved disciplined. But he wants the department to provide training for its paramedics to recognize the difference between an intoxicated driver and a stroke victim.

On Feb. 6 while on the 700 South on-ramp near Clearfield, Wager said, he pulled to the side of the road, sensing something was wrong.

"I stepped outside the vehicle and collapsed," he said.

Wager said two people stopped to help him back into his vehicle, with a deputy paramedic arriving a short time later. The paramedic asked him what was wrong and told him to get out of his vehicle to take a sobriety test.

"They tried to make me walk, but I couldn't walk," Wager said.

Wager said one of five officers who later came to the scene did ask if he was experiencing a stroke, but because Wager wasn't certain what he was experiencing, he refused medical treatment.

"They told me I was under arrest for a DUI," Wager said.

That resulted in the officers cuffing his hands behind his back, placing him on a medical stretcher, wheeling him over to a patrol car and placing him in the rear seat of the car.

Blood draw

Before taking him to the jail, deputies stopped at Davis Hospital and Medical Center in Layton, Wager said, to have his blood drawn to see what was in his system.

"The officers bugged the doctor, asking that (Wager) be released to them. But the hospital refused to do that," he said.

Wager was flown by helicopter to University of Utah Medical Center, where he spent several weeks receiving treatment for a stroke that has left him with a "useless" left arm.

Wager said it took this long to bring his story to light because he spent time recovering and deliberating whether to pursue legal action against the county.

Different story

The incident report filed by Deputy Paramedic David Passmore with the sheriff's office tells a different story.

Passmore stated he asked Wager at least two times whether he had any medical problems, to which Wager replied he had fibromyalgia.

"I asked him if he was feeling the same as he usually does with his illness. He replied that in general he was, but that he was having numbness and tingling in his legs. He also stated that he gets this way sometimes with the fibromyalgia," the report states.

To gauge his mental status, Passmore said he asked Wager several questions which he was able to answer. He then asked him if he wanted to be transported to the hospital for further assessment, to which Wager replied he did not and signed the refusal form for transport in the ambulance that had arrived.

"Based on his refusal for transport and his inability to stand alone, I placed him in custody for suspicion of DUI. I placed him in loose fitting handcuffs and asked him if they were too tight, he replied that they were not, and I double locked them," Passmore said.

Wager was taken to the hospital for medical clearance prior to being taken to jail, Passmore said. But hospital staff determined Wager was experiencing a cerebral vascular incident, resulting in his being released to hospital staff.

Training changes

State Emergency Medical Services officials say there is an emphasis in training pre-hospital providers, such as deputy paramedics, in advanced life support, to place more focus on patients suffering from a stroke. They hope to have the training in place next year.

The state certifies and recertifies every four years about 11,000 pre-hospital providers, including paramedics, and in the last six months it has put more focus on changing the requirements for certification to increase its hours of training, said Paul Patrick, director of the Bureau of Emergency Medical Services.

"A stroke can mask intoxication," Patrick said. "The symptoms can look alike."

In 30 years of being a deputy paramedic, Lt. Brad Wilcox, also the Davis County Sheriff's Office public information officer, said he has rarely come across a driver experiencing a stroke.

"It is so extremely rare when it does happen," Wilcox said. "I could count with two or three fingers the cases that I have seen."

Wager said he finds himself in a difficult position because of the incident.

"If they wouldn't have taken me in, who knows what would have happened?" he said.

But had the paramedic told him he may be suffering a stroke, Wager said, he wouldn't have refused medical treatment that night.
Amazing, but true.

---
-Justin J. McShane, Esquire, Pennsylvania DUI Attorney
I am the highest rated DUI Attorney in PA as Rated by Avvo.com
You can follow me on Twitter, Facebook or Linkedin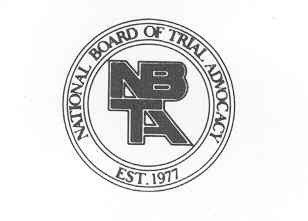 Board Certified Criminal Trial Advocate
By the National Board of Trial Advocacy
A Pennsylvania Supreme Court Approved Agency