Cases involving Driving Under the Influence of Prescription drugs are more complex than those of DUI alcohol. First of all, at the time of arrest, there is no Breathalyzer test to perform. If the officer simply observes red eyes, slurred speech and suspects impaired driving, that is enough to warrant an arrest with charges of : Driving Under the Influence of Drugs. (see the penalties)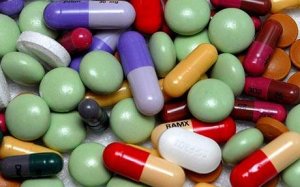 Furthermore different medications can affect people in different ways. For example, many people who are taking cold remedies or allergy medications display symptoms of red, itchy watery eyes, and raspy throats which could affect their speech. Even medication prescribed under a doctor's care, within dosage limits can be cause for a DUID arrest.
Last month in preparation for Halloween, PA officers underwent enhanced training to spot DUID drivers.
In PA "Last year, in the Commonwealth of Pennsylvania, we had 50,000 DUI arrests, give or take, almost 15,000 or 30 percent of the total were drug driving and that's growing exponentially every year," said George Geisler Jr., a Team DUI drug recognition expert.
"See how pink my eyelids are. If someone is on certain drugs, that part of the eye, which is called the conjunctiva will be bright red," Geisler added.

The drug recognition experts say DUI drug cases are often cases of mixing alcohol and prescription drugs, and sometimes there's no alcohol involved at all.

"You may have a prescription for it, but if your prescription is high enough that it impairs you, you may not drive," Cpl. Stemby said.

"If you are impaired, you are impaired, and you are going to be arrested and convicted," Geisler added.
In the class, the DRE (drug recognition expert) instructed officers to look for signs such as red eyes. Red eyes are not specific to drug use.  You could have allergies that cause red eyes. This is an example of why impairment due to drugs is a complex opinion. These one day classes are not sufficient. In fact, it can be likened to a one day brain surgery class. Both are foolish.
Sadly in PA, a DUID, even prescription drugs, can land the person in the category equal to the Highest rate of Blood Alcohol level. Even if you are under a doctor's monitoring and care for the drug and even if it is clearly not impairing, the police who are not trained enough to understand the concepts of "steady state" and tolerance will arrest you and force you to defend the DUI charge in court.
This is why it is important to get the best legal help available when dealing with complex cases like DUI prescription drugs.  The attorneys at The McShane Firm are highly trained in the scientific and medical aspects of these cases and have the experience needed to protect your rights.  Please call 1-866-MCSHANE for a free consultation.