In part 3 of this blog series, "The DUI Sink Hole," we will continue discussing ways to avoid falling in deeper. One way to dig your hole WAY, WAY, WAY deeper is to try to defend your DUI case yourself — to become what we call a DIY lawyer. Why?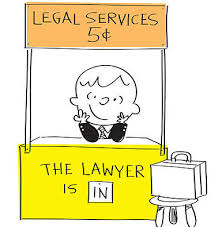 1. Don't Assume that You are Doomed – Just because you are charged with a DUI does not mean you will be convicted. You may assume that all the cards are stacked against you and you have no choice but to shout "Guilty!" An experienced lawyer will assess your case and give you a fighting chance.
2. Complicated Court Procedures and Language – Even if a person is somewhat knowledgeable about the legal process, it doesn't mean they can go to court and represent themselves. The law is in a constant state of flux. The issues change daily. The judge will be firing terms to hope that you guessed the right answers. An attorney will easily manage the process from acquiring the police records to fighting the prosecution. After all, they're the experts.
3. You Might Not See the Fine Print – There may be some details in your defense, that you may miss – it could be the very thing that keeps you from being convicted. From violation of your fourth amendment rights, to an officer's mistaken assessment of your level of impairment, to faulty BAC readings – there are countless fine points that an attorney could argue to get your charges dismissed. Especially when forensics are involved, only an expert attorney can analyze the science behind the blood, urine, breath tests, and determine whether the evidence is admissible or not.
4. Too Many Penalties to take the Risk – Even for a first-time DUI offense, you can be slapped thousands of dollars in fines, 6 months probation and a driver's license suspension. If there was injury or property damage, you could be on your way to the slammer.
5. Prosecutors Will Not Want to Deal with You – If you are a one-man-show, the prosecutors will limit their dialogue with you to avoid any show of impropriety. To be honest, the best plea deals only go to defendants who have attorneys, but just not any attorney— the ones who know how to fight. Many times your DUI attorney will be familiar with the prosecution and know which arguments to employ in your favor.
The bottom line is that attorneys who focus on fighting DUI charges, routinely secure verdicts of Not Guilty or get the charges dismissed. You don't have to face this alone. Call The McShane Firm today 1-866-MCSHANE.