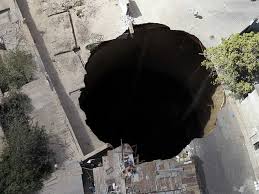 Here in part 4, we will examine the life-long repercussions of having a DUI conviction on your record which are all the more reasons why you should fight your charges to try to get completely out of the hole. Keep in mind that a drunk driving conviction will remain on your criminal record forever. Thanks to the National Driver Register, it will remain there forever for employers, insurance agencies, credit bureaus, and government bodies to see. And the social stigma does not go away overnight.
14 Consequences of a DUI
1. Driver's License Suspension – lf you are caught driving on a suspended license in Pennsylvania, you will face a new criminal case with mandatory jail time if convicted and an additional suspension. If you are caught driving while suspended in another state, they have laws that authorize your car to be impounded in addition to criminal charges with additional loss of license and also jail time.
2. Jail Time – DUS-DUI related is no joke. The mandatory minimum begins at 60 days and if you have alcohol in your system while DUS-DUI related and/or have prior convictions for DUS-DUI related, the consequences become even worse.
3. Hefty Fines – $300 upto $5,000, plus court costs, bail money. It can end up costing as much as $10,000 or more (even if you plead guilty).
4. Increased Auto Insurance Rates – Or policy denied. Life insurance and health insurance rates are also affected.
5. Job Termination – A company employee manual may require disclosure to Human Resources department of any conviction. Then, it is possible that in Pennsylvania which is an at-will employment state that you could be terminated.
6. Future Jobs – On job interviews, this is a very tough one for people to overlook.  Everyone does background checks now.  There are a number of mobile apps people can use to do instant criminal history checks.  It's safe to assume that any future employer that you apply to will definitely know about your DUI.  How it affects their decision to hire you is anyone's guess.
7. Occupational License Affected or Restricted – Pilots, Teachers, Doctors, Commercial Drivers, Nurses, Attorneys, etc. may face disciplinary action from their licensing boards.  Many professionals have actually lost their careers over a DUI charge.
8. No Car Rental – Major rental car companies will not rent vehicles to anyone with DUI.
9. Rehab – Mandatory DUI Alcohol Highway Safety School and Mandatory alcohol and drug treatment are required for those convicted of a DUI.
10. Community Service Hours – You may be required to spend many hours doing mandatory community service.
11. Travel Restrictions – Visa to some countries, like Canada , can be blocked or extremely difficult to obtain. You can even be turned back at the port of entry.
12. No Green Card – Denial of naturalization process to become a U.S. citizen for 5 years after DUI case is closed out is a possible consequence if you are convicted.