Dear PA DUI Attorney,

I was recently pulled over for a DUI after cops saw me weaving. What is your take on this?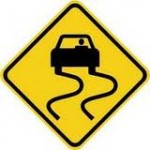 One of the most common pre-arrest signs police officers cite in DUI cases is "the suspect was weaving." There are two types of weaving, weaving between the lane markers and weaving across multiple lanes.
Weaving within one's own lane is not illegal. It is not a sign of impaired driving. In the majority of cases, judges will rule that an officer observing a driver weaving within their own lane is not probable cause to execute a DUI stop.
In the case of weaving across multiple lanes, this is not specific to impaired driving and there are many ways to prove this. Weaving can occur from drowsiness, distractions, obstacles in the roadway and even some mechanical faults such as alignment. If it is proven that the officer stopped your vehicle without probable cause, the evidence after that will normally be suppressed which forces the prosecutor to withdraw their charges.
This is why it is important to have a knowledgeable PA DUI attorney who is willing to fight your case. Please call 1-866-MCSHANE for a free detailed consultation about your DUI case.