Some people develop a dream to be a baseball player. Others perhaps want to be a doctor. I wanted to be a lawyer.
Once I became a lawyer, I knew I wanted to be a litigator. But saying you want to be a litigator is like a doctor saying that he or she wants to be a surgeon. There are




specialties. Being a lawyer and a litigator is no different. There are specialties.



After developing basic trial skills and working in the Dauphin County Public Defender's Office for some years handling every case from death penalty cases, multiple homicides, sex offenses to even small amount of marijuana charges, I decided that I wanted to be my own boss and move from being a generalist to a specialist. But not just any specialist, a specialist in the hardest field of criminal law. I wanted to become a true DUI litigator.
Where to begin?
I honestly did not have any local role models. So I joined the National College for DUI Defense, Inc. and before I went to my first big national seminar in Atlanta, then in Maryland, then later to Harvard Law School, I did what anyone does in this day in age—-I Googled. I Googled everything DUI. I found out quickly that I fell in love with the science of it all. Both exposing the bad science and promoting the good science of all aspects DUI.
That is where my friend and colleague Ed Loss came into play. For a younger attorney with no local role models who had a thirst to learn everything science-related to DUI whose only real resource at the time was Google, you could not help but stumble upon Ed Loss's website. Between his great sections of information such as Blood Test issues, DUI FAQ's, and his DUI Publications and Articles. All he did was kick start my curiosity.
If you didn't know Ed, then that means that you were not active in the National College for DUI Defense, Inc. Ed was a constant fixture at the seminars. Between the mustache and the suspenders and the personality that was the functional equivalent of millions of candlepower brightening up the room, he was great.
He was quick with the wit whether it be in person or on his Facebook page where he would constantly remind "his little Irish Catholic friend (as he would call me)" that he was an Orangeman and a traditionalist and despite the fact of my "inferior" ancestry, he would still acknowledge me in public. He was very quick to congratulate me on a hard-earned victory when he heard about them and would be fast to console with a quick email when I did lose.
He watched as my practice grew and my knowledge base grew and encouraged me along the way. He was a proud man. A man who was secure in where he had been and what he had become. He was a very great trial attorney. I use a modified version of his Motion in Limine to Preclude Prosecutorial Misconduct even today. Many of us do I was privileged that he called me friend (even if it was his little Irish Catholic friend).
He just recently was married to his love. He leaves behind so many great and rich stories, but there is one in particular I think is more than worthy of sharing [thanks to Don Ramsell for finding this official version of a tale I had heard once (or twice) before] …
CHICAGO DAILY LAW BULLETIN
May 24, 2005 Volume: 151 Issue: 102

3 Decades-long battle over, he will gain Illinois law license

By JOHN FLYNN ROONEY

Law Bulletin staff writer

Lawyer Edward A. Loss III's long wait is over.


In 1987, the Illinois Supreme Court had denied Loss' application to practice in the state because he was an admitted former drug addict and "street hustler."
But on Monday, Loss held in his hands a letter, dated May 19, in which the Illinois Supreme Court clerk informed him that he had been certified to become a member of the bar.

"There's no animus," Loss said in a telephone interview on Tuesday from his law office in Glendale, Ariz., where his practice focuses on drunk driving defense. "There's no rancor."

Loss also said he was filled with "gratitude, relief, closure."


In 1987, Loss' quest became a local cause celebre and he was championed by Chicago newspaper columnist Mike Royko. But the high court found that Loss' character was questionable. Only then-Justice Seymour F. Simon voted to give Loss a law license.

"I certainly congratulate Ed Loss for his persistence," Simon, now a partner in DLA Piper, Rudnick, Gray, Cary's Chicago office, said in a telephone interview Tuesday. "It's clear that he should have been admitted to the Illinois bar in 1987."

At the time, a high court rule stated that once the Character and Fitness Committee approved an applicant, he or she was "entitled to admission to the bar."
The committee found by a narrow margin that Loss had rehabilitated himself. But the high court then took up Loss' case, changed the rule and denied admission to the bar.

After oral argument but before ruling on Loss' case, the Supreme Court published a rule change, over Simon's dissent, stating that henceforth the committee's approval would lead to the candidate's admission "unless the court orders otherwise."
Loss said he was embittered by his initial failed attempt to join the Illinois bar. He added, however, that the bitterness has gone away.

"I'd like to think I'm not the same person I was 20 years ago," said Loss, now 58.
Loss admitted that he led a life of crime and drug addiction until about 1980, and that his personal history included arrests for drug use, divorces, job discharges and the use of aliases.

But he said that, from 1980 onward, he successfully pursued and maintained rehabilitation.

Loss, a 1984 graduate of DePaul University College of Law, was admitted to practice law in Arizona in 1996.

About 18 months ago, he filed another application seeking admission to the Illinois bar. He was represented by Chicago lawyer Warren Lupel, a partner in Weinberg, Richmond LLP.

The seven Cook County members of the Character and Fitness Committee unanimously recommended Loss' admission, said David W. Andich of Andich & Andich in Rock Island, president of the Illinois Board of Admission to the Bar.
Loss said that all of those participating in the process recently were fair and decent.
"I've been an ethical lawyer in Arizona for many years and I will be a hard-working, ethical lawyer in Illinois," Loss added.

Loss said he is exploring his options regarding when he will take his oath as an Illinois attorney. He plans to open a law office with a partner in the northwestern suburbs about 90 days after the ceremony.

Eventually, Loss expects to spend much of his time in the Chicago area, where his family and friends remain.

"I miss going to [White] Sox games," Loss said. "I miss going to [Chicago] Bears games. I miss the four seasons."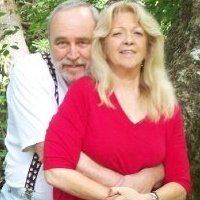 Here's to you my great friend!