By Amanda Jones, Pa/C.P.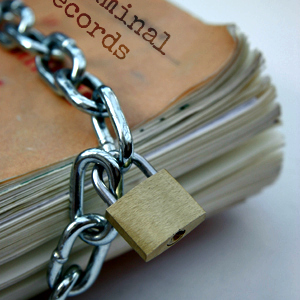 Governor Tom Wolf signed Pennsylvania Senate Bill 166 in February of 2016, expanding the current PA laws regarding access to criminal history. The Senate passed this bill unanimously while the House did not bring the bill up for a vote. This new law will be effective November 14, 2016 and will allow for limited access to convictions for many offenders after a ten-year period has passed and the individual has remained conviction, arrest, confinement or supervision free, whichever date is later.
How can this affect you?
This law only applies to minor offenses graded as 2nd degree, 3rd degree or ungraded misdemeanors. The exception lies in any offenses that would be subject to a penalty of more than two years of imprisonment. It should be noted that although you may not have been sentenced to two years or more in prison, you may still be precluded from gaining a limited access order based on sentencing maximums.
Further, people who have convictions for certain crimes are specifically precluded from obtain this limited access order. These crimes include: simple assault (unless it was a fight or scuffle entered into by mutual consent); sexual intercourse with an animal; impersonating a public servant; intimidating a witness or victim; retaliating against a witness, victim, or party; intimidating, retaliating, or obstructing in child abuse cases; and any offense which requires registering as a sex offender.
You are also precluded from gaining a limited access order if you have been convicted of four or more offenses carrying a penalty of one or more years of imprisonment. For example, say you were convicted of four paraphernalia charges. Each charge carries a maximum penalty of one-year imprisonment. Even if you never stepped foot in a prison for those offenses, you would remain ineligible.
It must be noted that this order for limited access is not an expungement. The main difference is this statute allows access to convictions subject to the limited access order to criminal justice agencies and for official use of a government agency. This includes state licensing agencies which oversee certain licenses and certification. This can affect those applying for a commercial driver's license (CDL), barber license, nursing license, etc.
Senator Stewart J. Greenleaf noted in his Memorandum regarding this matter "This legislation would benefit not just former offenders, but Pennsylvania as a whole, by countering high rates of recidivism, relieving an overburdened pardon system, and providing an opportunity for ex-offenders to join our workforce."
If you think this new law may apply to you, give us a call at 1-866-MCSHANE.