An Indianapolis teenager participated in the long held tradition of playing a senior prank at the end of his high school career.  Little did he know that he would be charged with a felony with a maximum of eight years in prison.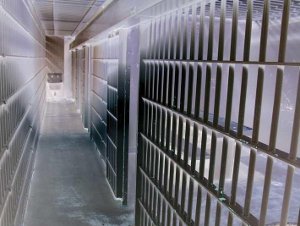 INDIANAPOLIS (AP) — When 18-year-old Tyell Morton put a blow-up sex doll in a bathroom stall on the last day of school, he didn't expect school officials to call a bomb squad or that he'd be facing up to eight years in prison and a possible felony record.
While Mr. Morton's prank may have been immature and irresponsible, it was not  a criminal matter at all- let alone a felony.  The police and prosecutors are clearly overreacting in this case and in turn jeopardizing a young man's life.  According to his father, Tyell wants to go to college but those ambitions could all be put to waste.  Putting him in jail will change the rest of his life.  As a felon he will lose his right to vote and right to own firearms.  He will not be considered for many types of jobs.  His felony conviction will show up on background checks for the rest of his life and potential employers will not hire him.  He will be humiliated and frustrated by this for the rest of his life. All of this because fully grown and supposedly responsible adults overreacted to his prank.
This particular case has garnered the attention of the media while many similar cases go unheard of everyday.   Young adults all across the nation make mistakes and error in judgement only to find themselves facing serious legal penalties as opposed to remedial and corrective programs.  And just like in the case of Tyell Morton, under-trained police and over-zealous prosecutors overreact and charge these kids with serious and harsh charges, acting as if the fate of the country lies in the balance.
Basically we are throwing theses kids' lives away for doing what kids do-making mistakes.