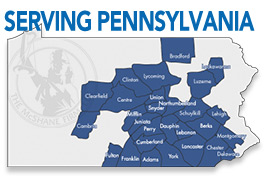 The Wednesday before Thanksgiving is one of the busiest traveling days of the year and according to the police and the media, it is also notorious for an increased number of DUIs, or so they claim.  Pennsylvania state and local police conducted a huge DUI operation this past weekend.  So what were the results?  At The McShane Firm our PA DUI Attorneys keep are keeping score:
On one of the most popular nights of the year for drinking, Pennsylvania State Police stopped 199 vehicles at a drunken-driving checkpoint in Hanover Township, Lehigh County, and made two arrests, according to a police news release.
That's right folks, 2 out of 199 on one of the busiest and most DUI sensitive nights of the year. Remember that's only two DUI arrests who knows if they will result in actual convictions.  This is horribly inefficient and proves this invasion of privacy is only hindering us all and not helping.  It's really just a high profile way of showing that the police are making efforts to enforce DUI laws when it is really all smoke and mirrors.
As a Pennsylvania DUI Lawyer who has represented clients all over the state for many years, my gripe is that there are better and more efficient ways to keep the roadways in PA DUI safe.  If the resources that are wasted on these DUI roadblocks were used properly, we would all benefit from this.  The best way is to better train police officers on DUI issues and how to properly enforce the DUI laws of PA.  In this way, we can make sure they are making good arrests and help reduce the number of innocent people who are falsely arrested.  Protecting these innocent people is the reason The McShane Firm exists.
If you are arrested for a DUI violation in PA, please call The McShane Firm at 1-866-MCSHANE to discuss your case with one of our highly qualified DUI attorneys.