Ahh yes… NKOTB, Pauly D, Kelly Clarkson, Backstreet Boys…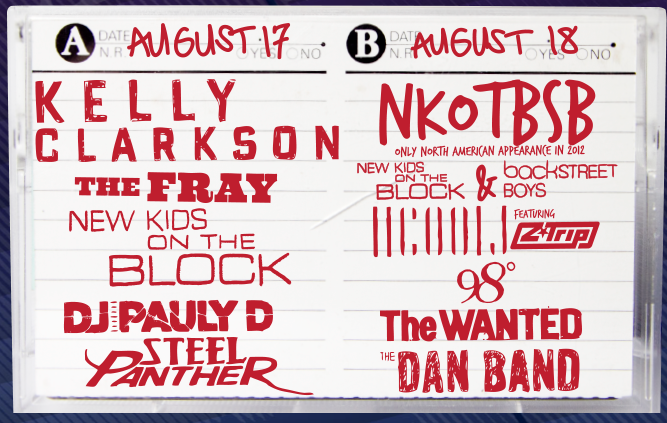 Looks like a lot of fun.
But we want to help all of those who are going to the Summer MixTape Fest at Hershey Stadium on  August 17-18. The police will be monitoring the area for DUI, underage drinking and other criminal activity.
Have fun.
Put our number 1-717-657-3900 in your cell phone now under "Help" just in case you or one of your friends needs it.
Please read to our post: Hershey Stadium Concert Series and Related Criminal Charges.
If you are arrested or cited for a criminal violation, please call 1-866-MCSHANE.