Are you a Licensed Real Estate Agent, Stock Broker or Insurance Agent? A DUI Can put Your Career in Jeopardy!
You most definitely weren't thinking about it when you got behind the wheel, but the reality is a DUI can put the brakes on your career. That is because not only will you have to deal with the severe legal penalties like fines, jail time and a suspension of your driver's license, you also have to worry about whether your licensing board will take action against you.
Most licensing boards in Pennsylvania require that professionals report misdemeanor and felony offenses. Depending on your history and the details of your case, disciplinary action such as suspension or revocation of your professional license can be taken.
Take for example, this is the statute that governs insurance agents:
31 § 37.46(7)(i). Standards for denial of certificate/license for insurance agents and brokers.
The Insurance Department will also consider the applicant's participation in initial or ongoing training programs offered by the entities represented.

(i) A showing that, within 5 years prior to applying for a certificate or license, an applicant has pleaded guilty, entered a plea of nolo contendere or has been found guilty of a felony in a court of competent jurisdiction, or has pleaded guilty, entered a plea of nolo contendere, or been found guilty of criminal conduct which relates to the applicant's suitability to engage in the business of insurance, shall be evidence of lack of fitness for a certificate or license.
A real estate agent is affected by:49 Pa. Code § 35.221(2)
(2) Complete details of a conviction of, or plea of guilty or nolo contendere to, a felony or misdemeanor and the sentence imposed. In the case of an applicant that is a corporation, partnership or association, this requirement applies to each member of the partnership or association and to each officer of the corporation.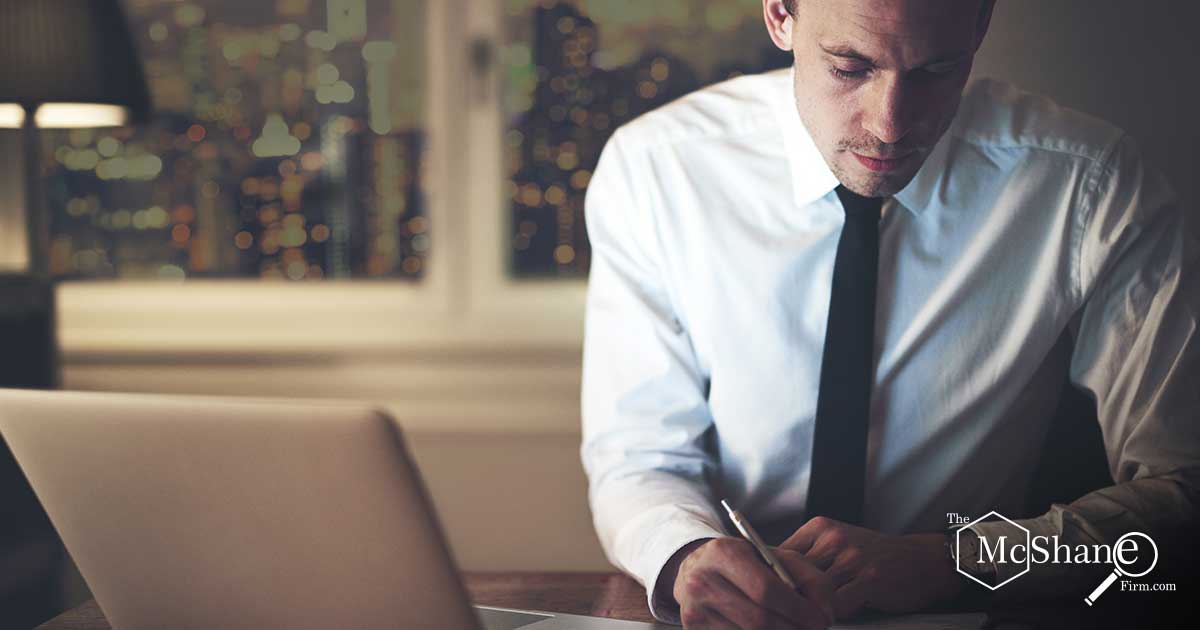 These consequences are all in addition to what you face in court which may include fines, jail time and a license suspension. Just imagine how not being able to drive can affect your career! Imagine if you have to miss out on work because you are stuck in jail. What affects will that have on your reputation?
On top of all of that, anyone can see your DUI through a simple search in any one of many background check apps. That includes your colleagues and your clients.
But there is hope.
At The McShane Firm, over 70% of our clients are professionals like you. We understand what is at stake here. We understand that above all you want to protect your career. We are all professionals as well and have families like you do. We care about how this issue will affect you today and down the road.
Hundreds of hard working professionals like you have chosen The McShane Firm because of our experience and scientific knowledge. They found us to be a life saver for them in a critical time.
If you want to save your career then call us today at 1-866-MCSHANE for your free case consultation.