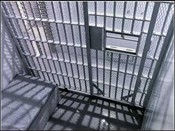 Another example of how a corrupt and over-zealous prosecutor can ruin lives:
Jabbar Collins, wrongfully convicted of murdering rabbi 15 years ago, won't be retried: DA's office
The Brooklyn district attorney's office won't retry a man wrongfully convicted of murdering a rabbi 15 years ago – canceling a hearing into misconduct allegations against a top prosecutor.
Whenever I see a story like this I always have mixed emotions. First, I am happy for Mr. Collins that his ordeal is over and that he is now a free man. However, that joy shortly gives way to anger, frustration and sickness when I think of how long he has suffered. 15 YEARS!
He has no job and has been out of the workforce for so long it will be extremely difficult for him to find meaningful work. He has lost on on significant wages and possible promotions. He may have been at a really good job by now but he was robbed of all of that.
He has missed a significant part of the lives of his family. He's missed out on all of their joys and sorrows, picnics, graduations and everything.
He never had the chance to witness all the progress that has been made in the past 15 years. The Internet, high tech computing, iPhones, and much more will be foreign to him. He will be utterly lost in a world that has changed drastically over the past 15 years and will struggle to become a part of the community around him.
All of this suffering and the DA's office has shown no remorse for what has happened, despite the fact that the prosecutor concealed evidence and strong-armed witnesses:
Collins was convicted in 1995 of gunning down Rabbi Abraham Pollack as he collected rent money in a Williamsburg building.

The case was gutted by accusations that prosecutors coerced witnesses to testify at the trial and failed to turn over evidence to the defense. The lead prosecutor was Michael Vecchione, now chief of the DA's rackets bureau.

A key witness insisted last month that Vecchione threatened to bash him over the head with a table and jail him if he didn't testify against Collins.

Federal Judge Dora Irizarry agreed to toss the conviction, noting with regret that she did not have the authority to complete the hearing into prosecutorial misconduct.

"I didn't hear at all any kind of acknowledgment that things were done that shouldn't have been done," Irizarry said. "I think that's shameful."

District Attorney Charles Hynes vigorously defended Vecchione and defiantly proclaimed his office would not conduct an internal investigation of the allegations.
Way to go Attorney Hynes. Stick up for your buddy who bullied witnesses and ruined a man's life. Is this justice? Letting the former DA get away with misconduct? Isn't there a moral obligation to right the wrongs of the past? Shouldn't there be an inquiry into this to, at the very least, make sure this doesn't happen again? How much confidence are we left with for these corrupt DA's?
I'm not trying to paint every prosecutor as a villain. I have met a number of real genuine and super ethical people on the other side who really want to do the right thing. However, there are some bad apples who abuse their extensive powers and enjoy a lack of oversight that lets them get away with it. They ruin people's lives by robbing them of their freedom.
It's a pity and a shame.
---
-Justin J. McShane, Esquire, Pennsylvania DUI Attorney
I am the highest rated DUI Attorney in PA as Rated by Avvo.com
You can follow me on Twitter, Facebook or Linkedin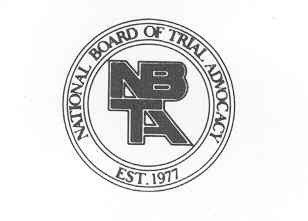 Board Certified Criminal Trial Advocate
By the National Board of Trial Advocacy
A Pennsylvania Supreme Court Approved Agency