A lot of people don't realize how mistake-prone the legal system really is.  I have been defending Pennsylvania DUI and criminal cases for many years and can tell you that there are many mistakes made.  People are mistakenly identified, falsely charged and wrongfully convicted.  If you don't believe me take a look at the innocenceproject.org . To date they have helped exonerate 258 people who were convicted of crimes they did not commit.
I am currently defending  Tyshaunt Love of Harrisburg who was convicted of the 1996 murder of his ex-girlfriend Iris Belcher.  Love has spent the last five years in jail after he was convicted of third-degree murder in 2005.  Dauphin County Judge Bruce Bratton sentenced Love to 15 to 30 years in prison.
Matthew Kemeny of The Patriot-News, did a piece on this case:
If Tyshaunt Love killed his ex-girlfriend, why did someone else reportedly confess to the slaying?

And why didn't the Dauphin County jury that convicted Love know this?

An attorney for the Harrisburg man convicted of the 1996 murder of Iris Fennell Belcher will ask for a new trial today, based on what he believes was insufficient evidence presented to the jury at trial.

"I don't know if he did it or didn't do it," said Justin McShane, who is representing Love in his appeal. "But I know this: That jury didn't get all the information. All he and I are asking for is to make it fair."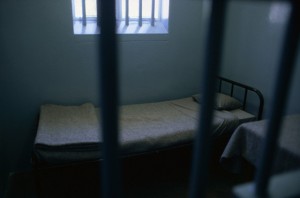 The major point of contention here is that two men heard a confessions made by La-Qun Williams admitting that he killed Belcher.  However, the Dauphin County jury never got to hear evidence about the confessions because the public defenders representing Love at the time were not able to get Williams to appear in court.  Williams at the time was incarcerated in New York and the public defenders were unaware of the legal options available to compel him to appear in their case.
My argument here is that William's confessions when examined along with:
forensic evidence connecting him to the crime scene – Belcher's blood on his boots and
a very good motive- he blames Belcher for snitching on him in a 1995 rape case that got him a 25 year sentence
This is major evidence in this case.  This evidence needs to be carefully examined in a trial.  This is why I am pushing for a new trial, so the jury can make a determination based on all of the evidence available.
This is what defense attorneys all across the country do every day.  We push to have all of the evidence fully and properly examined so juries can make their determinations based on the truth.  Whether its DUI, homicide, assault or any other charge, every one of us is carrying out our own innocence project.