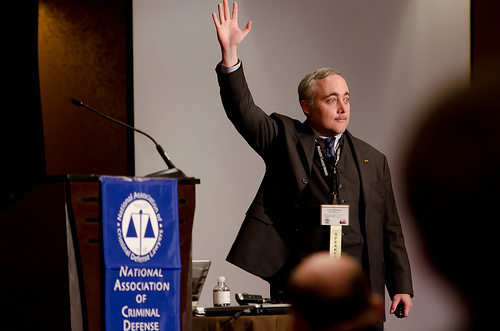 Not every attorney is equipped to defend DUI drug cases. In fact, almost none are.  Just because someone has a law license and therefore can represent you, doesn't mean that he or she is competent to represent you. But who wants an attorney who is only competent?  Don't you deserve the very best?
There are a number of scientific disciplines involved in DUID cases.  Challenging these cases takes a lot of effort and a commitment to training to learn the cutting edge science involved.  If you are in the unfortunate situation of being charged with a DUI drugs case, you need to closely look at the qualifications of the attorney you are looking to choose.
Justin McShane's Qualifications in DUI Drug Cases
Instructor at the American Chemical Society "Driving Under the Influence of Drugs Course," "Forensic Chromatography," and "Forensic Drug Analysis Course" at Axion Laboratories. He has taught Mass Spectrometry to scientists at SpiderChem National conference.
Attorney McShane has lectured in dozens of states across the country on defending DUI drug cases.

Defending DUI Drug Cases: Part 1 from PA DUI attorney Justin J. McShane from The McShane Firm
Watch the entire series: Defending DUI Drug Cases
He has also lectured on pharmacology,and gas chromatography.
Co-chairman of the Forensic Science section of the American Chemical Society -Chemistry and the Law Division
Member of over a dozen scientific associations and over two dozen legal associations
Has had over 20  papers published in scholarly scientific and legal journals
Has attended over 1,000 hours of scientific training and seminars
Is one of only two defense lawyers in the entire country who owns the new Dräger DrugTest ® 5000
Attorney McShane is committed to fighting your case with science.  He has dedicated an enormous amount of time to mastering the necessary scientific disciplines in order to give you the best defense possible.  For a free, detailed case consultation, please call 1-866-MCSHANE.