Can You be Charged with a DUI for Drinking Non-Alcoholic Drinks like Kombucha Tea?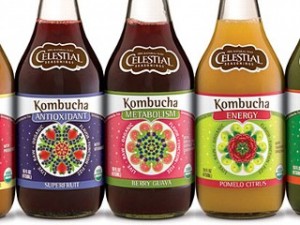 Non-alcoholic drinks are classified as those drinks that have an alcohol content of .5%.  There have been some reports that show that the alcohol level in Kombucha tea can be sometimes higher.  Drinks like Kombucha tea and non-alcoholic malts can potentially cause someone to be charged with a DUI for a number of reasons:
Many drivers like CDL drivers, bus drivers and people under the age of 21 are at risk of being falsely charged because PA DUI Laws set the BAC limit for these drivers at .02.  In some cases, non-alcoholic drinks can cause a reading above this threshold without the driver even knowing it or even feeling it.
There is a common myth called "the smell of alcohol."  Police officer often state that they "smelled alcohol" on the breath of an individual and cite that as evidence for a DUI.  In reality, this smell of alcohol is not unique to alcohol and certainly even if present doesn't mean someone is drunk.  The reported smell is the odor of other substances in alcoholic beverages.  Many of these substances are also present in non-alcoholic malts and brews meaning that a non-alcoholic beer will smell the same as an alcoholic one.  This fact is lost on many police officers and they commonly use this as basis to make a DUI arrest.
As I have mentioned on this blog before, there are many factors that cause false DUI charges and even non-alcoholic drinks can sometimes create a situation where, when coupled with other factors such as the lack of police training, the inaccuracy of breath testing equipment, and contextual bias can lead to a false DUI arrest.
If you have been wrongly arrested for a DUI in PA.  Please call the experienced Pennsylvania DUI lawyers at The McShane Firm at 1-866-MCSHANE.