Many Luzerne County DUI cases are on hold pending the ruling on a challenge to the breath testing equipment made by The McShane Firm.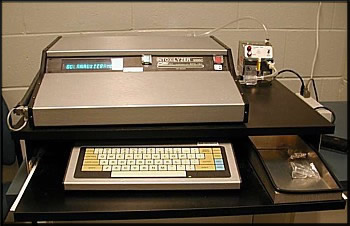 Earlier this year, in a case litigated by The McShane Firm, Dauphin County Judge Lawrence F. Clark Jr.'s ruling (Commonwealth v Schildt) invalidated many Dauphin County cases after finding fundamental flaws in all breath test machines including the Intoxilyzer 5000 series and the National Patent Analytical DataMaster series breath machines.  These machine were widely used by the Pennsylvania State Police as well as police departments around PA including at the Luzerne County DUI Processing Center located at Wilkes-Barre police headquarters.
Luzerne County prosecutors and the public defender's office have agreed to place many driving under the influence cases involving breath tests on hold until the issue is resolved. (Blogger's note:  The last paragraph of the article incorrectly states that I filed an amicus brief in Missouri v. McNeely. I actually filed one in the case of Bullcoming v New Mexico.)
Breath testing is inherently highly inaccurate.  People convicted of DUI face harsh penalties including jail time, fines and suspension of their driving license.  When we are dealing with people's lives, we have to ensure that our evidence is accurate or else we run the risk of destroying the future of an innocent person.
[si-contact-form form='6′]