I dedicate this blog posts to all of those who still believe in the fallacy that just because someone is arrested for a DUI they must be guilty. Here we have a media report of a real life case where a police officer in Charlotte has been caught falsifying his testimony in court. In other words, he lied. When the video from the dash camera was presented showing something totally different than what he testified to, the judge dismissed the case and sentenced the officer to 30 days in jail for contempt of court.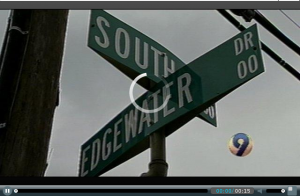 As a result, according to the news reports and the commentary of Attorney Bill Powers, they estimate that hundreds of cases where this officer was the sole witness may be endangered because of this damaging episode and his lack of credibility.
What's worse, this is not the first time that a police officer's conduct has lead cases to be dismissed in Charlotte.  More than a year ago, an officer plead guilty to sexually assaulting women he pulled over.  In another scandal, two police officers were convicted of tipping off drug dealers. As a result, the district attorney was forced to drop these officers' cases because they lacked credibility.
Not every police officer is corrupt but there are enough bad apples out there to force us to proceed with caution.  The only way to find out who is lying is to thoroughly investigate the officer and then cross-examine the officer. This is why you need a professional DUI attorney to fight your case.
If you need an aggressive PA DUI Attorney to fight your Pennsylvania DUI case, call 1-866-MCSHANE.