What is the new medical marijuana law in Pennsylvania?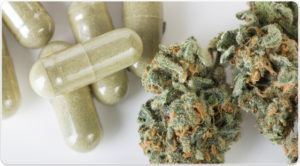 Act 16 of 2016, the Medical Marijuana Act, was signed in to law in April 2016. The purpose behind the legislation is to allow safe access of medical marijuana for the purpose of improving quality of life of those with serious medical conditions. The law also provides for continued research into the use of medical marijuana.
The program allows for issuance of permits to allow medical marijuana organizations to grow, process or dispense medical marijuana. Practitioners who wish to prescribe medical marijuana must register so compliance with the act is ensured.
In order to become a patient, you must create a profile in the medical marijuana registry. You must then visit an approved physician and receive certification that you suffer from one of the 17 serious medical conditions. Following certification, you can purchase your medical marijuana ID card.
The 17 serious medical conditions are:
Amyotrophic Lateral Sclerosis
Autism
Cancer
Crohn's Disease
Damage to the nervous tissue of the spinal cord with objective neurological indication of intractable spasticity
Epilepsy
Glaucoma
HIV (Human Immunodeficiency Virus) / AIDS (Acquired Immune Deficiency Syndrome)
Huntington's Disease
Inflammatory Bowel Disease
Intractable Seizures
Multiple Sclerosis
Neuropathies
Parkinson's Disease
Post-traumatic Stress Disorder
Severe chronic or intractable pain of neuropathic origin or severe chronic or intractable pain in which conventional therapeutic intervention and opiate therapy is contraindicated or ineffective
Sickle Cell Anemia
The Medical Marijuana Act also provides a safe harbor provision allowing a caregiver (parent, legal guardian or spouse) to obtain medical marijuana for a minor under the age of 18 who suffers from one of the 17 medical conditions.
Now that medical marijuana is legal in Pennsylvania, what does that mean?
Simply put, if you have a physician's certification from an approved physician that you suffer from one of the 17 serious medical conditions, you can obtain medical marijuana from an approved dispensary. Additionally, medical marijuana can only be used in an approved form. The approved forms include:
Pill
Oil
Topical forms, including gel, creams, or ointments
A form medically appropriate for administration by vaporization or nebulization, excluding dry leaf or plant form
Tincture
Liquid
Some important things to remember:
Possession of marijuana is still a federal offense and nothing in the Medical Marijuana Act prevents federal prosecution.
Possession of marijuana in any form other that an approved from is illegal, even if you have a valid medical marijuana ID card.
Possession of even an approved form of marijuana is illegal unless you have been through the proper procedures to obtain your medical marijuana ID card.
Driving under the influence of marijuana is still a crime, even if you have a valid medical marijuana ID card. You can be prosecuted for driving under the influence of marijuana in Pennsylvania if you have any amount of marijuana or marijuana metabolites in your system. Having a valid medical marijuana ID card does not change this law in any way. Because marijuana can stay in your system for a very long time, if you are a medical marijuana patient, you should not be driving.
If you are a medical marijuana patient and have been charged with a crime, contact us right away. The attorneys at The McShane Firm are ready to give you the representation you deserve. Call 1-866-MCSHANE now.