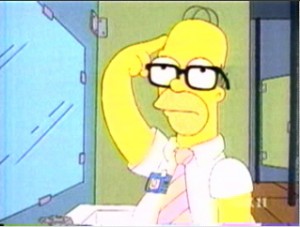 Am I really asking for too much?  All I really want from a crime lab is:
Validated techniques
Proper supervision
Adherence to scientific standards
Competent technicians who do their job properly
and time and time again we find out that these  simple requests are not being met.
THREE TRACE-evidence technicians have flunked a routine test administered to uphold the Philadelphia Police Department crime lab's accreditation, police brass announced Tuesday.

Each technician tests hundreds of pieces of evidence a year for traces of blood and semen, so if investigators determine that the methods are problematic, it could throw countless court cases into question, authorities acknowledged.

City officials learned of the test failures "within the last 24 hours" and decided to announce them to assure the public that they are moving swiftly to address them, even though they're fuzzy on many details, said Mike Garvey, director of the crime lab.

The lab has 12 trace examiners; they're tested by an outside agency twice a year, six at a time, to ensure their competency. Although just half of the six most recently tested failed, the agency that administers the test hasn't yet told the city which three flubbed it. They're expected to do so by early June.

Until then, Garvey said, all six have been removed from their trace-examination duties. Once the three are identified, they will be retrained. Authorities will reexamine every case they handled, Garvey said. All six examiners tested are veterans, and until now none of the lab's 12 trace technicians has failed a test since at least 2004, Garvey added. The 12 technicians handle about 3,000 cases a year.

"We don't have all the answers yet," Police Commissioner Charles Ramsey said. "This is just starting."

Garvey added: "It's the right call, if there's any question [about accuracy]."

Tuesday's announcement comes about a year after police officials announced another embarrassing flub — miscalibrated Breathalyzer machines — that threw more than 1,100 drunken-driving cases into limbo. The goof prompted the District Attorney's Office to review thousands of ongoing cases and even retry some.

Tasha Jamerson, spokeswoman for the District Attorney's Office, said that so many details remain unknown about how or why the examiners flunked the test that she couldn't comment on how it would impact ongoing court cases. n

Contact Dana DiFilippo at difilid@phillynews.com or 215-854-5934. Read her blog at phillyconfidential.com.
In cases like DUI where the crime lab reports make up the bulk of the evidence against the accused, these kinds of failures threaten many people with false DUI convictions. The problem is rampant and widespread.  I have witnessed numerous cases in Pennsylvania where blood tests have been proven to be scientifically invalid because the science was not there. It was not valid. It was not reliable.
Stay tuned to the happenings in Philly…I have a feeling we have only scratched the surface.