The National Highway Transportation Safety Administration has rolled out a sparkling new ad campaign which you will surely be bombarded with over Pennsylvania's airways.  The ad campaign costs over $14 million dollars with millions more supporting the "crackdowns" all over the country.  Additionally, the state Department of Transportation (PennDOT) has provided the state police and and DUI task forces throughout the state with about $3 million to put extra officers on impaired driving patrols and to set up DUI checkpoints.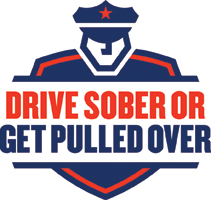 So what can the average driver expect to face as a result of this crackdown?
Long delays and waits at DUI checkpoints where you are treated like a criminal and your rights are violated even if you are law abiding and had nothing to drink or were socially responsible in drinking.
A high number of false arrests due to overzealous, under-trained police officers looking to show their "efficient" work through the numbers game of "high arrest totals."
Police using DUI checkpoints to seize property and issue non-DUI tickets and arrests to increase revenue.
In fact, police departments love these types of crackdowns because they are funded by the government. Officers get extra overtime pay and the departments get to fill their coffers with the proceeds from DUI checkpoints.  Everyone wins except the common motorist.
Keep this in mind- DUI is all about the money.  If the government was really sincere about keeping drunk drivers off the roads, it would spend more on proven treatment programs to rehabilitate alcoholics and on programs that educate the public about drunk driving about making better choices not as a fear tactic.
Remember if you are stopped for a DUI you have rights: Please see our Guide for Pennsylvania Motorists Accused of DUI.